by allancarreon on Mar.28, 2017, under Film & TV, Geeky, Queer
Season 4 Credits
Continued From:
Buffy Week, Day 3: Five By Five
And now, the last leg of my Top 11-30 Buffy episodes. Again, these like the rest are not in order of preference of quality but chronological in terms of air date.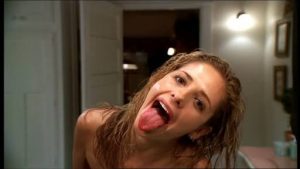 17. This Year's Girl / Who Are You? Season 4, Episodes 14 and 15.
Buffy (in Faith's body): When I had psychic power, I heard my mom think that you were like a stevedore during sex. Do you want me to continue?
Giles: Actually, I beg you to stop.
Buffy (in Faith's body): What's a stevedore?
Leave a Comment
:
Buffy the Vampire Slayer
more...