by allancarreon on Feb.20, 2017, under Travel & Culture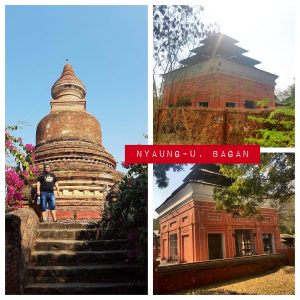 Continuing the travel tradition of "why can't we have nice things back home in Manila?" we boarded an express bus from Yangon to Bagan last Saturday night and found ourselves in a bus with better service and facilities than the local airlines we have in the Philippines (side-eye towards PAL, CebuPac, and AirAsia).
The JJ Express Bus we pre-booked online – JJ apparently standing for "Joyous Journey," because why not – was designed for optimal comfort and experience, as was preferred for a nine-hour trip. The reclining seats were large, with more legroom than most airlines' economy class, and there were only three passengers per row (2 + 1, aisle between). We had video entertainment available individually, and blankets, drinks, and snacks were also provided. We also had a stewardess and a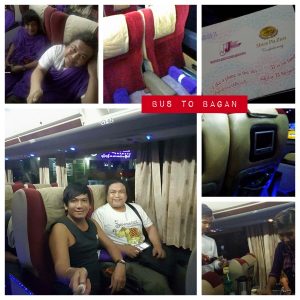 steward who functioned pretty much as our, umm, travel attendants. We had a couple of half-hour stopovers along the way, and we slept pretty soundly that the long trip didn't feel long. All in all, a pleasant experience.
We arrived at our destination on Sunday at 5:00AM sharp – timeliness in public transportation being another thing that's woefully short back home. Although Old Bagan is our ultimate target, we actually checked into a guesthouse in Nyaung-U, a small and quaint town about 4km northeast of our goal.
Leave a Comment
:Bagan, Myanmar, Nyaung-U, Yangon
more...