by allancarreon on Oct.24, 2016, under Snark, Society
Continued From:
Stupid? No, you're just self-entitled. (Part 2)
7. "Stupid Rules For Performance Reviews." First off, let me just say that many companies are now doing away with the bell curve. The remaining ones, however, usually have controls to ensure a fair assessment.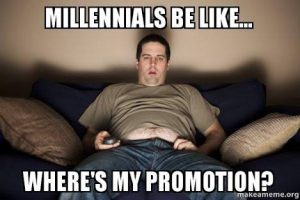 There's a financial component to a stack rank: a company cannot give 100% of its employees a 20% annual raise. It needs to bucketize. Top performers get higher raises, those who meet goals get basic raises, and those who under-perform… well, why reward a lazy freeloader?
Top performers also get to be considered for promotions more often.
Leave a Comment
:
workplace
more...