by allancarreon on Oct.13, 2018, under Film & TV, Queer, Society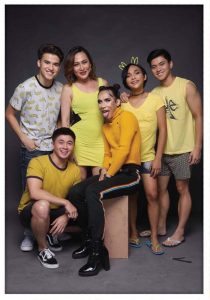 Mamu; And A Mother, Too may seem, on the surface, just another film about the lives of transwomen, one that could either be too inappropriately comedic or else much too maudlin and schmaltzy.
And yet, it carefully avoids these while still retaining humor and heart.
The titular Mamu is a veteran transwoman sex worker living with her long-time partner, Vincent. Due to her estranged sister's death, Mamu ends up taking her teenaged niece – Bona, who is also trans – into their home. Amidst poverty and growing walls between her and Vincent, Mamu struggles to adjust to having an adopted daughter who is as strong-willed as she is but who is perhaps not yet as street smart. It is the comparison and contrast between Mamu and Bona that drives much of the film, and the question of the repeating cycles of life and the possibility (or impossibility) of breaking those cycles becomes increasingly critical.
The film tackles multiple issues and weaves all these into a colorful tapestry that is engaging and thought-provoking. It is to director Rod Singh's credit that all the different aspects of this tapestry are highlighted with balance and depth.
First, of course, is about identity and relationships of transwomen. The familial connections of a maternal character like Mamu are delved into as she transforms from the motherly friend to those in need to a true mother to her own blood. Mamu's being is tied into her overall selflessness, and yet as the film progresses you also see the insecurities that define her selfish side as well. But we understand and we get it. Mamu is not just a woman. She is human.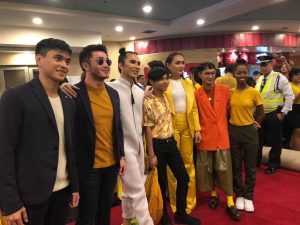 The dynamics between a transwoman and her male partner is also explored. The film initially leads us down a road of expectations around what Vincent is and should be, but it expertly turns all such expectations on their head. Tropes about masculinity and the assumed "kept man" are played around with, but the tropes are transcended. The film speaks not just about love but also the value of trust. Vincent is more than just his maleness or his body. He is human.
And these same issues about identity, relationships, and power dynamics are parallelly presented in the life of Bona, who in her youth has both naivete and cunning as she deals with loneliness, being wanted, and having her own little love triangle: Franco and Kiko.
We also look at the often ignored issue of trans sex workers. It is perhaps timely that the film was released the day after the anniversary of murdered transwoman Jennifer Laude. There is much to understand about the plight of our sisters, and the intersectionality between poverty and gender is not discussed as much as it really should be. Here, we see the kind of dangers and sacrifices they need to do in order to simply survive.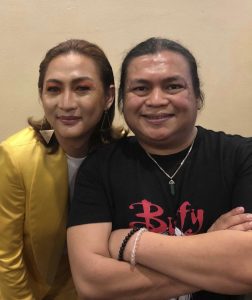 The film's cast members bring this story to life in a spectacular way.
Iyah Mina as Mamu is compelling and believable. As the lead, she expertly navigates her complex role from comedy to drama. This is not an easy character to take on, but she makes it seem so easy. She is capable of nuance and subtlety that can be hard to do with a character that can be prone to histrionics. But she holds back in the right ways, and she gives you what you need and perhaps not what you want.
Arron Villaflor, fresh from the success of Goyo: Ang Batang Heneral, steps into a role vastly different from most of what he's done previously. It is easy to demonize someone like Vincent, but Arron tackles the heart of the character so very well and gives him a layered performance that, when his arc reaches its climax, you see that he does things for a very real reason. He is fascinating.
EJ Jallorina tackles Bona with enthusiasm and aplomb. The character of Bona is one that, perhaps even more than Mamu, can quickly descend into a mass of stereotypes, but EJ's performance quickly dispels such notions. Yes, Bona is sassy and femme to the max, but in EJ's capable hands, Bona became a person.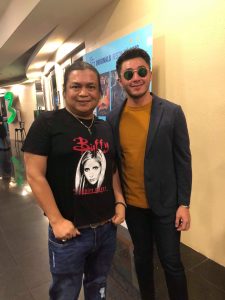 Supporting cast members Markus Paterson as Kiko , Jovani Manansala as Franco, Renzie Aguilar as Tonton, Quennie Acedegbega as Girlie, and Petite as BFF Extraordinaire all turn in great performances. They manage to shine in their own ways as they helped drive the main story arcs.
Mamu; And A Mother, Too is simultaneously hilarious and heartbreaking without being slapstick and melodramatic. It tackles LGBT issues not through the lens of expected portrayals but through the lens of reality. It's worth the time to see it if only to better understand a slice of life of some of our very own sisters in the community, something that even the rest of us in our privilege fail to fully understand.
Mamu; And A Mother, Too is currently showing in Metro Manila theaters until October 21, 2018 as part of the Cinema One Originals Film Festival.
My Rating: 8.5 out of 10 Stars
Starring: Iyah Mina, Arron Villaflor, EJ Jallorina, Markus Paterson, Jovani Manansala, Renzie Aguilar, Quennie Acedegbega, Petite.
Directed By: Rod Singh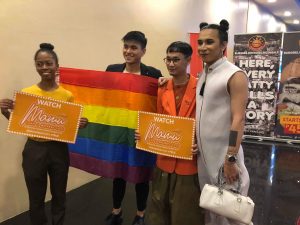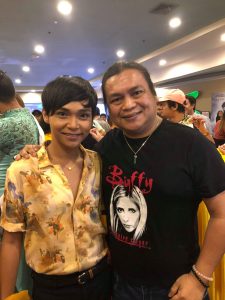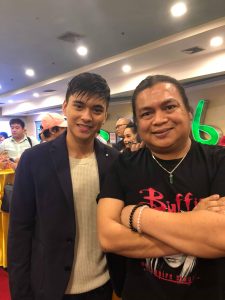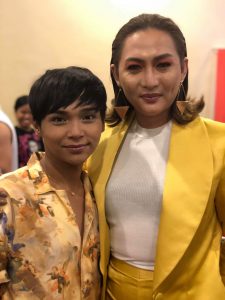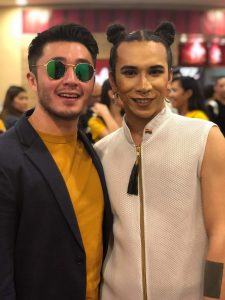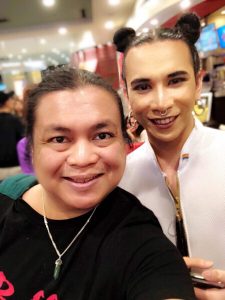 :Arron Villaflor, cinema, Cinema One Originals, EJ Jallorina, film, Iyah Mina, Jovani Manansala, Mamu, Markus Paterson