by allancarreon on May.21, 2020, under Film & TV, My Life, Queer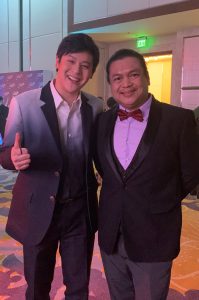 สุขสันต์วันเกิด, Nong Pluem! Happy 23rd birthday, Purim Rattanaruangwattana!
Anyone who knows me well knows that I watch a lot of Thai series, especially BL, and that Pluem Purim is my favorite Thai actor. Starting with Slam Dance, I followed him to My Dear Loser / Our Skyy, the critically-acclaimed Happy Birthday: The Series, and the recent One Night Steal. I've also seen many of his past works, including Grean Fictions, Greanhouse, Siam Square, and others.
I first met Pluem in person at Chiang Mai Airport during my birthday vacation in 2018.
Since then, I've met him again twice.
In July 2019, I went to Taipei for the Our Skyy FanMeet (I still owe myself a blog post for that event, but I've posted videos on my Facebook Page and Instagram). It was great to see all of GMMTV's Our Skyy Boys – the best line-up of BL couples, all in one place – but the highlight was Pluem. I got to go up the stage for the "High Five" meet/greet after the show, but it was a short Sabai dee mai, krub? before getting a pic with other fans
Earlier this year in January 2020, I was at the Asian TV Awards in Manila; Pluem flew in along with other celebrities because he was nominated for Best Supporting Actor for his stellar work as Tonmai in Happy Birthday. While he didn't bag the award, I think he should have won it (with all due respect to Gun ATP, who was nonetheless definitely good in The Gifted).
I went to the exclusive after-party, where we got to mingle with a lot of different Asian celebrities.
Before going into the ballroom, I first went to the washroom, and I almost had a stroke because Pluem was in there alone, talking to someone on his mobile. It was totally unexpected, and I stood there stunned (yes, at my age, I can still get starstruck), but he gave me a warm smile as he continued chatting on the phone.
Later at the party, I got the nerve to approach their cocktail table, where Pluem was hanging out with Gun, Punpun, and others. (Nanon and Nonkul had already left, presumably to go to their hotel rooms, though I did get to catch Nonkul for a pic on the way to the party. Yesss.)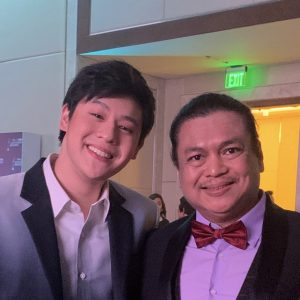 I chatted with Pluem for a bit. This was the first time I actually had a "real" chat with him as opposed to the quick fan pics before. He was very kind, warm, sincere, and open. I'd seen GMM folks noting on social media stories before that Pluem is one of the kindest, if not the kindest, among the GMM talents; meeting him up close convinced me this was true (all biases aside).
It was great to "really" meet one of my faves in person!
This year, Pluem will again be doing charity work for his birthday. The great thing about this guy is that this is a normal part of his life, birthday or not, as I've seen him not just support but often directly get involved in social philanthropy and other similar efforts and endeavors.
With Pluem also having finished his thesis recently, presumably the reason he'd lain low with only one series in 2019 (aside from a cameo in Angel Beside Me), GMMTV is bringing him back to the spotlight with two series this year: one as part of the ensemble of Friend Zone 2: Dangerous Area, and the other as the leading man in Devil Sister.
Dare we hope, finally, for a PuriMon full series in 2021? Pluem, along with Chimon, deserves it.
Once again: happy 23rd birthday, Pluem! May life be always good to you, and may this new year be awesome.
---
Visit Pluem: The Art Exhibit, a collaborative online project for Pluem's 23rd birthday courtesy of different Pluem FCs: Once In A Pluemon, Pluem Fan Club, Pluem Purim PH, and Homeroom.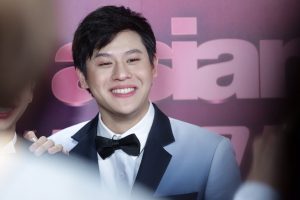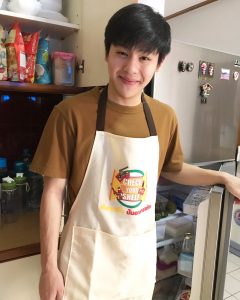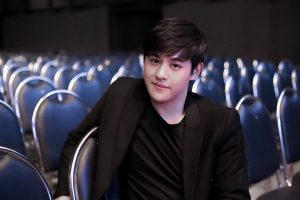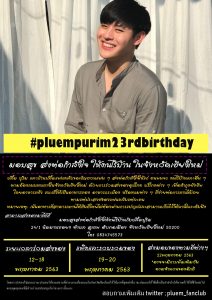 :Asian TV Awards, BL, GMMTV, Happy Birthday, My Dear Loser, Our Skyy, Pluem, Pluem Purim, Thai, Thailand