Tag: Pluem Purim
by allancarreon on Sep.01, 2018, under Film & TV, My Life, Queer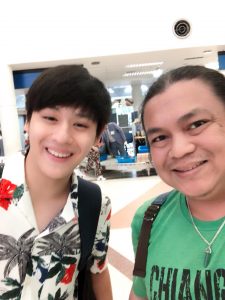 15 August 2018.
Originally posted on my Facebook account. I was on vacation in Thailand – first in Bangkok, then Chiang Mai. I never thought I'd ever get this opportunity, but wow.
Ok, forgive this fanboy moment, but I've been such a huge fan of Pluem Purim ever since Slam Dance the Series. Yes, I do watch Thai soaps and shows. Sue me.
Yesterday, I found out from the fan club's IG that he's flying from Chiang Mai to Bangkok tonight, several hours before our own flight to Bangkok (where we would stay until Friday before flying home to the Philippines).
So I went for it.
He's really nice and personable with the fans there. It was definitely worth the effort seeing him in person, and it was a nice thing to have experienced on my birthday vacation trip!
Leave a Comment
:Chiang Mai, Pluem Purim, Thailand
more...
by allancarreon on May.21, 2018, under Film & TV, My Life, Queer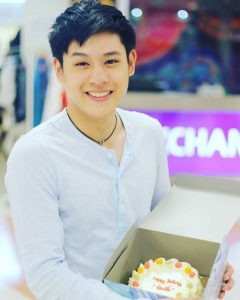 Pluem Purim turns 21 today, May 21st, during the 21st century (as my friend André said).
I've been a huge fan of Thai actor Pluem Purim Rattanaruangwattana (okay, let's call him Pluem) since last year. I first saw him on Slam Dance, where he played Ryu.
Interject: Slam Dance made me a fan of Thai-seryes – which I find more interesting than Koreanovelas and all the other Asian imports. I find that the Thai are less uptight about solid LGBT stories, something woefully lacking in much of Asian soaps and series.
Back to Pluem.
1 Comment
:Pluem Purim, Slam Dance, Thai, Thailand
more...