Tag: cinema
by allancarreon on Oct.13, 2018, under Film & TV, Queer, Society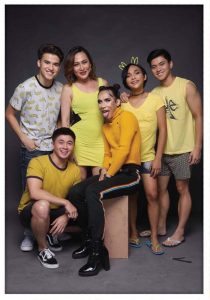 Mamu; And A Mother, Too may seem, on the surface, just another film about the lives of transwomen, one that could either be too inappropriately comedic or else much too maudlin and schmaltzy.
And yet, it carefully avoids these while still retaining humor and heart.
The titular Mamu is a veteran transwoman sex worker living with her long-time partner, Vincent. Due to her estranged sister's death, Mamu ends up taking her teenaged niece – Bona, who is also trans – into their home. Amidst poverty and growing walls between her and Vincent, Mamu struggles to adjust to having an adopted daughter who is as strong-willed as she is but who is perhaps not yet as street smart. It is the comparison and contrast between Mamu and Bona that drives much of the film, and the question of the repeating cycles of life and the possibility (or impossibility) of breaking those cycles becomes increasingly critical.
Comments Off

on Maganda Ba? True!
:Arron Villaflor, cinema, Cinema One Originals, EJ Jallorina, film, Iyah Mina, Jovani Manansala, Mamu, Markus Paterson
more...
by allancarreon on Feb.12, 2017, under Film & TV, Society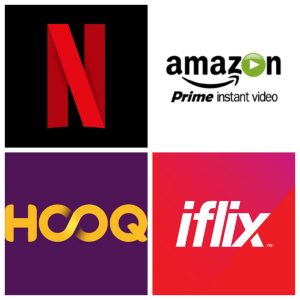 I came upon a recent article shared by James Deakin regarding the MTRCB seeking to regulate internet movies.
No, they weren't talking about porn, which the government has also tried to suppress under the pretense of stopping child abuse – not thinking the banned sites are mainstreams that have stringent policies against child porn while those that feature such horrendous practices are in the darkest recesses of the web and difficult to access (never mind that there are tons of lesser-known porn sites still accessible and that Filipinos easily circumvent online bans).
But I digress.
No, this time the MTRCB is targeting legitimate and legal pay-for-play subscription-based streaming channels – unnamed, but presumably Netflix, iFlix, Amazon Prime Video, HOOQ, and the like. Their reasoning?
Comments Off

on The Path To Obsolescence
:cinema, government, politics
more...