Archive for 2019
by allancarreon on May.21, 2019, under Film & TV, My Life, Queer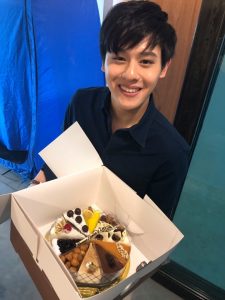 Happy 22nd birthday, P'Pluem!
I remain a huge fan of this guy. After his birthday last year, I was fortunate enough to have met him in person in Chiang Mai during my own birthday trip. Hoping for that again later this year, fingers crossed.
And ever since both Happy Birthday the Series and Our Skyy ended, I've been looking forward to One Night Steal. That'll be a hoot since it's also got Krist, even if it's basically Just My Luck in Thai.
Maybe in 2020, we can finally see a new #InSun-dedicated series. Our Skyy left us wanting so much more; perhaps a series that intertwines the "what happened in between" and the "where are they now."
Leave a Comment
:Pluem Purim, Thai, Thailand
more...
by allancarreon on Feb.16, 2019, under Snark, Society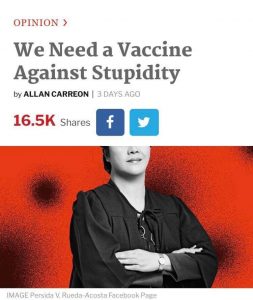 Nowadays, approximately 95% of the time, I avoid the comments section (and consequently, the engagement info) of politically-charged articles because I value my health. The amount of toxic idiocy on Facebook public "areas," in particular, is astounding. More so when it comes to political articles I write, I try not to look at the comments lest I engage and then get the urge to bludgeon the nearest available moron.
A recent article I wrote for Esquire apparently got about 16.5K shares as of this writing (one of my folks at work sent me a message about it). Not bad. It did kind of pull me in a bit to check what sort of engagement it was getting. Surprisingly, most were positive and agreed with my piece, although as expected there were a few morons here and there.
Leave a Comment
:politics, social media, socio-politics, writing
more...