Tag: Mandalay
by allancarreon on Feb.23, 2017, under Travel & Culture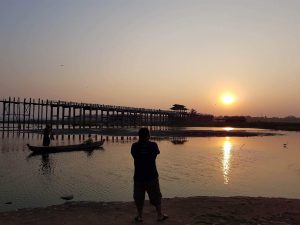 After spending a couple of days in Bagan, we finally packed our bags and went to the last leg of our Myanmar trip: Mandalay.
We left Bagan on Tuesday morning, and we took a 5-hour bus trip.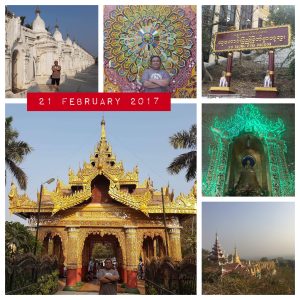 Now, it wasn't as fancy as the JJ Express we took from Yangon to Bagan, but it still seemed to fly by so fast. For lunch had a stopover somewhere I don't really know (Myotha, as per Facebook location, but who knows if that's accurate), and we had some really cheap but tasty. We ordered beef and rice, but we were surprised to find out it came with a host of side dishes that were pretty good.
We arrived in Mandalay around 2PM. Another surprise: the bus dropped all of us directly at our respective hotels – we didn't realize until then that this was why they had asked for our hotel information. It was like the school bus, except for backpackers and a few locals. Plus a monk.
Leave a Comment
:Mandalay, Mandalay Hill, Myanmar, Ostello Bello, U Pein Bridge
more...