Tag: Capsule by Container Hotel
by allancarreon on Oct.31, 2017, under My Life, Travel & Culture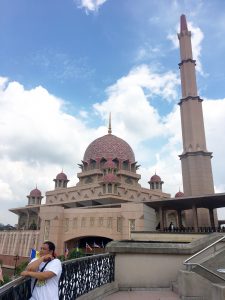 It seems Malaysia is my transit destination this year. First was on the way to Myanmar in February, then en route to Persia less than two months ago. Now, for the third time, I find myself in Kuala Lumpur for about 18 hours, this time on the way to Maldives.
We chose to stay at the Capsule by Container Hotel right in the airport. It's a transit accommodation option that allows up to 12 hours of stay. We've long wanted to try these capsule-type places if only for the experience, and generally we were not disappointed. The price was reasonable, the facilities sufficient, and the location convenient. My only minor complaint was that you can't adjust the temp inside your "capsule," and I prefer sleeping in a colder environment; however, other folks would find it just right.
Leave a Comment
:Capsule by Container Hotel, Kuala Lumpur, Malaysia, Putrajaya, travel
more...