by allancarreon on Feb.17, 2017, under Travel & Culture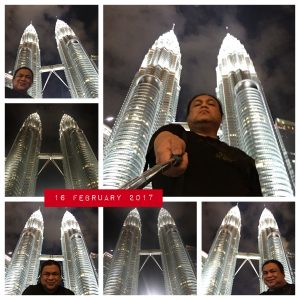 So I finally got to see the famed Petronas Twin Towers. They used to be the world's tallest buildings (from 1998 to 2004), and they remain to be the tallest twin structures. Well, until Orthanc and Minas Morgul prove otherwise.
From afar, they didn't seem all that tall, but then you come closer and you realize, damn, those things are freaking massive. I went last night after checking into my hotel. I could only view it from outside from the surrounding KLCC Park, along with possibly hundreds of other tourists, but it was gorgeous against the KL nighttime skyline.
Earlier today, I went back since they do tours of the Skybridge and the Observation Deck. The Skybridge is at the 41st level, 170 meters above the street. The Observation Deck is at Level 86 – 370 meters from certain death should one opt to jump (which one should not do… well, not the one could, given the deck is enclosed, thank goodness). There are two more levels after the 86th, but those are for mechanical rooms and such according to our tour guide, who also mentioned something about window cleaning, which I chose not to listen much to as the idea just gave me shivers.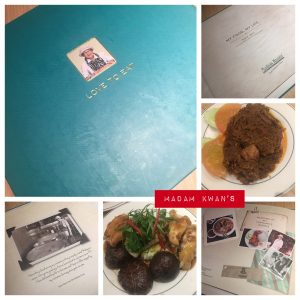 I'm in Kuala Lumpur only for one night. It's my connecting city to Myanmar, where the bulk of this vacation will be. At the airport later today, I'll be meeting my BFF Bj aka #pinoytravelwhore, who'll be coming from Laos, and we'll fly to Myanmar. We'll visit three cities there (Yangon, Bagan, and Mandalay) before heading off to Bangkok next Wednesday. Yes, practically an ASEAN tour.
As for Malaysia, I'll come back next time for a bit longer. My friends did tell me there's not much to see in Kuala Lumpur besides the Twin Towers, but there are a lot of other places Malaysia has to offer.
At the very least, there are a few culinary delights I'd like to explore. I already ate dinner at Madam Kwan's at the Suria KLCC Mall last night, right at the feet of the Petronas Towers. It was pretty good, considering I'm not a big fan of Beef Rendang, but theirs was nice; the Mushroom and Chicken rice, meanwhile, was very yummy.
Terima kasih for the quickie, Kuala Lumpur!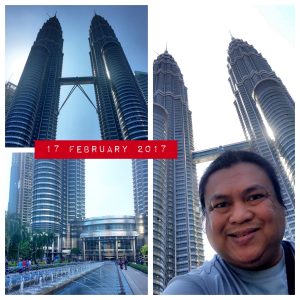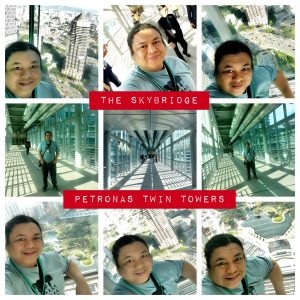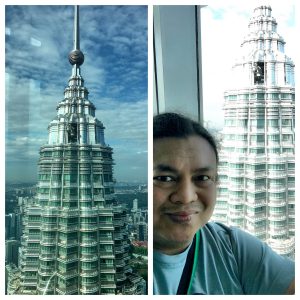 :Kuala Lumpur, Madam Kwan's, Malaysia, Petronas Twin Towers