by allancarreon on Oct.03, 2017, under My Life, Travel & Culture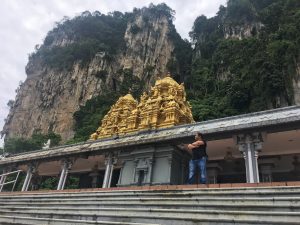 En route to Tehran, we had a layover in Kuala Lumpur. This was actually my second time transitting through Kuala Lumpur this year, the first time being on the way to Yangon last February.
Whereas last time I had an entire overnight to see some places in the city, this time we had roughly five hours before we needed to check-in for our next flight. The great thing is, the KLIA Ekspres can bring you from the airport to the city proper within half an hour, where the connecting KL Sentral train can then bring you to the famed Batu Caves in another twenty to thirty minutes. Dammit, I wish we had such efficient train systems in the Philippines.
The Batu Caves are situated in a limestone hill in the district of Gombak, just outside Kuala Lumpur. These are a series of caves that serve as a shrine for the Hindu god of war, Lord Murugan. A towering statue of Murugan is a highlight of the site, one said to be the tallest of any Murugan image around the world.
Due to limited time, we no longer went inside the caves, but we hear these are also as fantastic as the view from the outside.
All in all, it seems transiting through Kuala Lumpur always brings new experiences. We'll see this November if we can have more time to truly get to know Malaysia.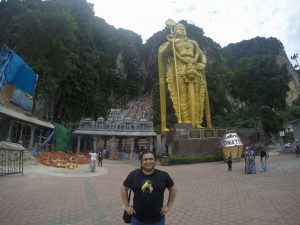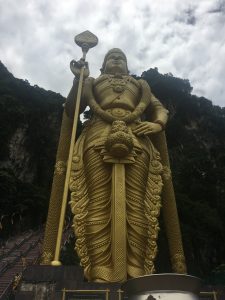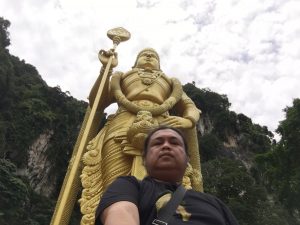 :Batu Caves, Kuala Lumpur, Malaysia, travel