by allancarreon on Dec.07, 2017, under Literature, Music & Theater
Continued From:
The cast of the Atlantis production of Matilda is superb. There are three alternates who play Matilda, and I watched Uma Naomi Martin (the other two are Esang De Torres and Felicity Kyle Napuli). Uma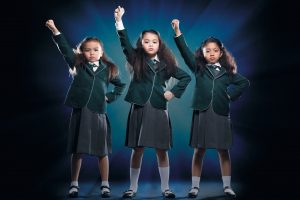 is a talented child who superbly portrays the strengths and vulnerabilities of the lead character so that the audience truly roots for her. The best compliment to her capability is when the audience – half of which are schoolkids who likely identify with Matilda – clapped and cheered loudlt during the climactic moment when she finally put Trunchbull in her place. The children approve.
Cris Villonco is Miss Honey, and she captures the sweetness and compassion of the character to the hilt. In the hands of a lesser actress, the character of Miss Honey could have been a one-note pollayana, but Cris imbues the role with sufficient three dimensionality to make her well-realized and truly human in a world of satiric caricatures.
Joaquin Pedro Valdes and Carla Guevara-Laforteza portray Matilda's terribly abusive (yet terribly hilarious) parents. While I can't offhand recall seeing much of Carla's theater work (but I must say she nailed her dual roles fabulously), I've come to expect excellent performance from Joaquin – and he did not disappoint. He disappears into the role and embodies Mr. Wormwood perfectly: simultaneously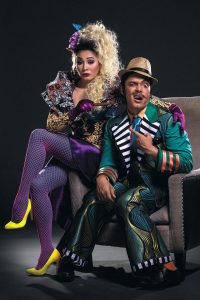 funny, disturbing, and revolting, yet (towards the end) provides just enough of a hint of a sympathetic core without erasing or making excuses for the evil nature of the character. He also provided a sharp contrast as Magnus the Escapologist, making you see they are opposite sides of the same coin of a father.
Nel Gomez and Bibo Reyes round out the Wormwood "extended" family as Michael Wormwood and Rudolpho the Dancing Partner, respectively, and they provided that extra layer of absurdist humor that further the tragedy of Matilda's domestic plight. Emeline Celis-Guinid plays the eagerness and curiosity of librarian Mrs. Phelps well, providing a contrast to Matilda's confident storyteller during the escapologist/acrobat sequences.
We also have quite an ensemble of young performers playing Matilda's schoolmates. There are quite many of them to list, but I have to commend them for a fantastic effort – both as individuals and as a group. In particular, my favorite is the Revolting Children number; the double meaning behind the song's title itself is enough to make me smile. What is truly amazing is how Atlantis managed to cast over a dozen kids who managed to go toe-to-toe with the seasoned adult ensemble (themselves excellent) and still shine. These kids definitely have a bright future in theater.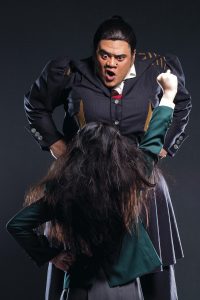 I think, though, that the highlight of the production is Jamie Wilson's Agatha Trunchbull. In a casting structure reminiscent of Hairspray's Edna Turnblad, the female Trunchbull is traditionally portrayed by a man in drag – and choosing theater legend Jamie Wilson (whom I last saw in Kinky Boots) is a local casting coup. Trunchbull is a fine antagonist, absolutely vile with no redeeming qualities, and he commands the stage with his presence every time he appears. Trunchbull should be larger than life, and Jamie nails it – and more.
The production itself is very good. Meralco Theater is comparatively a pretty big venue, where a theatrical production could potentially lose the ability to connect to its audience more intimately, but Matilda's production team is able to make its audience still have a strong connection to the stage through great visuals, excellent costuming, and engaging choreography. Of course, all this was woven together through strong and smooth directing by veteran Bobby Garcia.
It's definitely something to watch. There's only one weekend left for the production: Dec. 8 to 10. Tickets are available through Ticketworld. Try to catch it while you still can!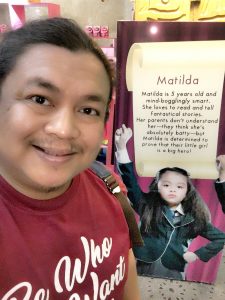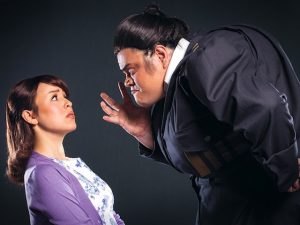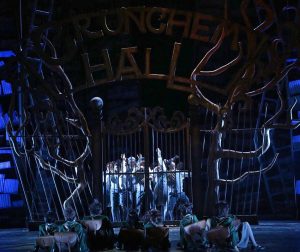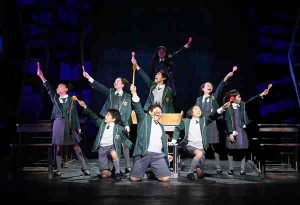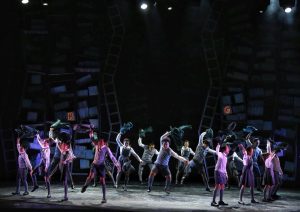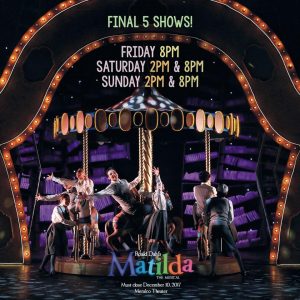 :Broadway, Matilda, musical theater