by allancarreon on Oct.22, 2017, under Film & TV, Geeky, Literature, My Life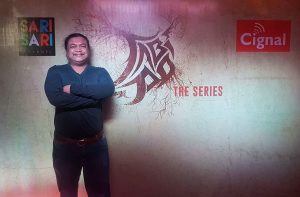 Just as I was finishing my article on Tabi Po the other day (as I normally write my posts in advance), I saw the official Tabi Po Facebook Page announce a contest! Talk about serendipity. They were having a launch party for the TV show, and creator Mervin Malonzo was opening up slots for interested fans through a contest. As this year seems to be my lucky year for winning online contests, I jumped in and gave it a try.
And what do you know? I got in.
The Tabi Po Launch Party happened in URBN QC in Timog. It was a very exciting affair. Aside from meeting the cast and crew as well as being treated to a live performance of the haunting theme song, we also got to see 20-minute sneak preview of the first episode.
It is absolutely awesome.
Tabi Po creator Mervin Malonzo
I can't divulge much yet, mainly because not much in the way of the story has been seen, but I will have to say that the production is top-notch. From the acting, direction, and music to the production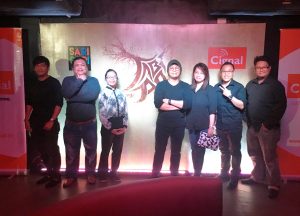 design, costumes, and cinematography… it feels like we are elevating local television to a whole new standard. This was the graphic novel brilliantly come to life: artistry, gore, internal organs, and all.
As such, not only does it feel like a big budget movie, it also feels exactly like Tabi Po. Elias (AJ Muhlach), Sabel (Phoebe Walker), and Tasyo (Adrian Alandy i.e. The Artist Formerly Known As Luis) all come alive in the preview, leaving me hungry for more more more.
The show will definitely challenge the norms of what can be shown on television, ensuring that it remains true to the visceral and seductive spirit of the source material and ensuring it does not dilute it. It is brave and bold.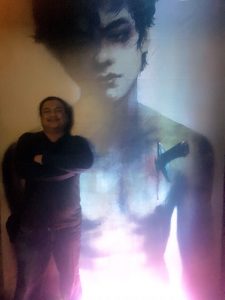 This is not merely excellent genre TV.
This is excellent TV.
And as for the Launch Party itself, it was definitely a fantastic event to have been a part of. The food was pretty good, and any party with an open bar is tops. I made some new friends, and I got to meet such a talented cast of performers. My only disappointment was that Elias himself, AJ Muhlach, was unable to make an appearance. Still, a minor thing compared to the over-all experience.
I'll let you in on a little secret: I haven't had cable TV in years, primarily because I usually just stream or online purchase shows that I like, and I can go to news sites online as well for current events. However, I actually am now having Cignal installed just to see this show. That's how much I want to see and support it.
And I recommend you catch it, too! It begins this Friday, 27th of October at 8PM, through Sari-Sari Channel on Cignal TV.
Tabi Po director Paul Basinillo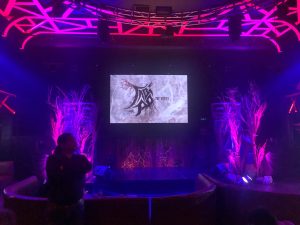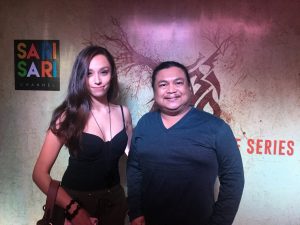 MMFF 2016 Best Supporting Actress Phoebe Walker portrays the seductive yet vicious Sabel. I've been a fan of this gorgeous lady since Seklusyon, and I'm very excited to what she can do with for Tabi Po.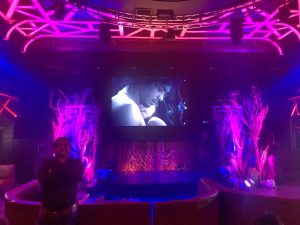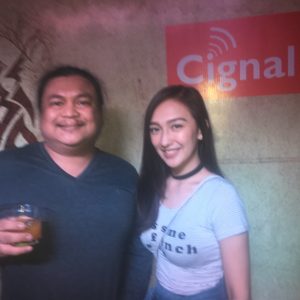 I confess that I am not familiar with Jourdanne Castillo, but so far, what I'm seeing from the previews showcasing what she's doing for the role of Salome has me feeling positive.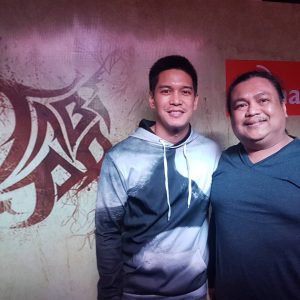 I've always been a bit of a fan of Luis, now going under the name of Adrian Alandy. When the casting of Tasyo was first announced, I instantly thought he was perfect for it. The preview I've seen validated my thoughts.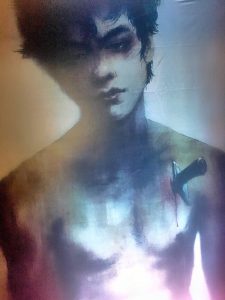 :Adrian Alandy, Jourdanne Castillo, Mervin Malonzo, Paul Basinillo, Phoebe Walker, Tabi Po