by allancarreon on Oct.20, 2017, under Film & TV, Geeky, Literature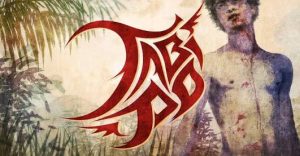 I have been a fan of Mervin Malonzo's Tabi Po graphic novels, a series about aswang (which, in his world, derives from asong buang, i.e. crazy dog) for some time now.
I only came upon this by chance, actually. I'd been looking for more local comics beyond Carlo Vergara's Zaturnnah and Trese by Budjette Tan and Kajo Baldisimo. By fate, I saw the first Malonzo's beautifully rendered book, I think either in a bookstore or in a comicon.
This was a few months after I finished the first draft of my own aswang novel, so seeing a work that focused on the same kind of monster caught my eye. The truth is, we mine our very rich local myth and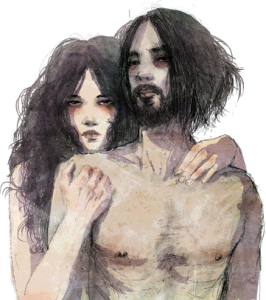 folklore so infrequently these days, and seeing the likes of Trese and Tabi Po on the shelves really made me happy.
Tabi Po has a very visceral approach to the King of Filipino Supernatural Monsters, quite different from how I had crafted them in my own personal mythology. This is a great thing because it helped give me a different perspective of these creatures and what can be done with them. In many ways, Malonzo tells a more personal story in his tale of the aswang set during the Spanish era. It is frightening and seductive, sensual and powerful. It is an absolute literary masterpiece – a definite must-read for anyone, genre fan or not.
He recently released Book 3 (which I pre-ordered, obv), and what's even more fantastic is that it is now being adapted for cable TV. Yes, darlings, it's now going to be on TV, an apparently rare adaptation of local graphic novels. We need more of these.
And if the trailers are anything to go by, the adaptation will be just as exciting. It stars AJ Muhlach, Phoebe Walker (whom I loved in Seklusyon), Jourdanne Gaddi Castillo, and Adrian (Luis) Alandy, whom I've always been a bit of a fan of. That casting alone seems so fit to what Malonzo has written, and what's more, the aesthetics and atmosphere seen on the trailers seem to be very much aligned with the source material.
I think we all have something to look forward to starting October 27th courtesy of Sari-Sari Channel on Cignal TV.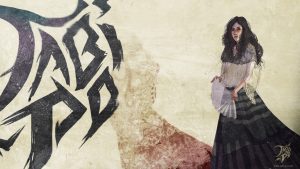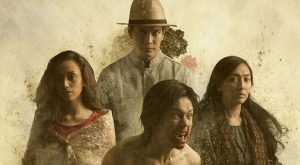 :Mervin Malonzo, Tabi Po