by allancarreon on Feb.28, 2017, under Travel & Culture
So my vacation ended last Saturday night in a place I'd fallen in love with before: Thailand.
And yes, I still love the place.
Arriving Wednesday night from Mandalay, I managed to do a few more new things this time around, including getting to see the famous Jim Thompson House and Museum (where I saw an authentic silk-weaver), the Erawan Shrine, Platinum Fashion Mall, the Victory Monument, a dinosaur theme park, and Kamthieng House. I ate the highly-rated papaya salad in the famous Som Tam Nua as well as noodle soup in one of the street stalls of Sukhumvit Soi 38.
I met some more new people, including a Boston sous chef by the name of Greg and a Burmese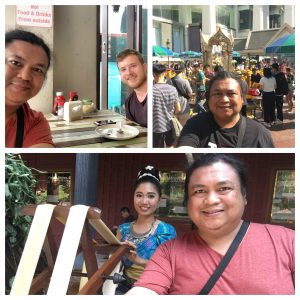 immigrant by the name of Tony. I got an authentic Thai massage by a woman whose hands were Amazonic (though not as Amazonic as one of the therapists I got in Callospa in Antipolo years ago). I took an "unli" day pass for the Bangkok Skytrain, and I just hopped from select station to station to see where it would take me.
It was great.
And yet, there are still so many things on my Bangkok (and Thailand, in general) that I want to experience. I've listed down my bucket list, and it's quite a list.
I will see you again, Siam!
ผมรักคุณ!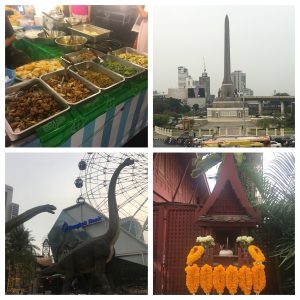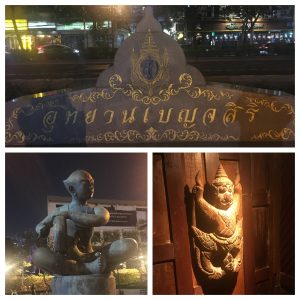 :Bangkok, Thailand