by allancarreon on Feb.24, 2017, under Travel & Culture

One of the great things about backpacking and staying in hostels is getting to know people from all over the world. It's something I only really appreciated during my recent trip to Myanmar, the first time I really went and got to know other fellow tourists.
In Yangon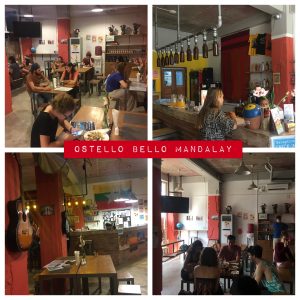 , over breakfast, Bj and I got to chatting with a Thai guy, whose name I forget and who apparently enjoys watching Manny Pacquiao. I didn't have the heart to break it to him that Pacquiao is a homophobic, corrupt arse who is wasting taxpayers' money for being useless as a politician (and as a *snort* basketball player). We also met a lovely Canadian couple, whose names I also forget, who offered to share their taxi to the bus station so we could split the costs; we would've taken them up on it except their bus leaves an hour earlier than ours and so we didn't want to be there waiting for ages.
In Bagan, during the sunrise at Shwe San Daw last Monday, I briefly met a couple from Israel, Gal and Nitzan. I overheard them talking to another tourist about considering going to the Philippines, so I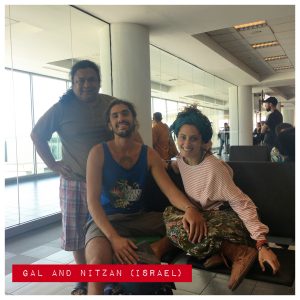 made a couple of suggestions. We encountered the pair two days later in Mandalay airport; we were on the same flight to Bangkok. They were planning to go to Manila after a few days in Bangkok, though they still don't know when. Darn, I wish I had that sort of freedom of time. In any case, it turns they are "long travelers" and have been "on the road" for months now. After Asia, they also plan to go to Australia, where Gal will work for a little while. We exchanged Facebook accounts so that I could help them when they're in town. They're hoping to surf in Siargao.
I encountered Jan while climbing up one of the pagodas later that day. Don't ask me which one; they've all now practically blended in my mind. He's from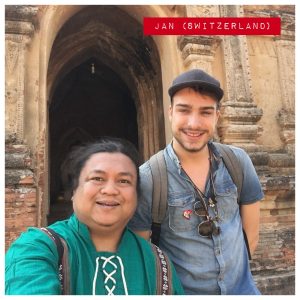 Switzerland and a very friendly guy. He mentioned he was exploring via e-bike by himself because his friend decided to stay in the hostel. Said poor friend missed a lot because Bagan's pagodas are truly a great experience.
On Tuesday, on the bus from Bagan to Mandalay, a blond guy recognized us from going around the pagodas. I later found out I was pretty easy to remember given the distinct and colorful local outfit I'd worn while exploring. I initially thought he was with a lady who sat beside him on the bus, but I surmised otherwise when he ate by himself during lunch stopover. He got off a different hostel. That afternoon, up in Mandalay Hill, we saw each other – he jogged his way up, apparently, and I get palpitations just thinking about it. We finally got to talking, his name is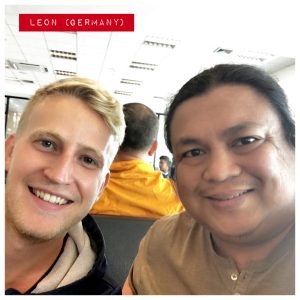 Leon, and he's from Germany. We agreed to keep in touch via Facebook, but "in touch" was sooner than we thought as we found each other in the airport the next day, on the same flight to Bangkok as well. "You're stalking me," he joked. Ha! Well, he was to be in Bangkok only for four hours as a transit point for Krabi. I did enjoy chatting with him those few times, so I'll be sure to help him out also if ever he's in town.
Continued In:
Stories From Around The World, Part 2

:
backpacking