by allancarreon on Feb.19, 2017, under Travel & Culture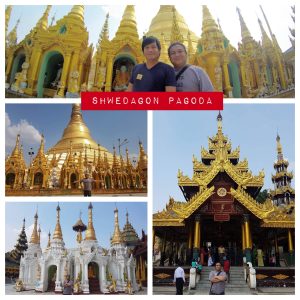 We arrived in Myanmar last Friday evening, and it was disheartening to realize that even Yangon had a better airport than our own back in Manila. This, after experiencing Kuala Lumpur's amazing airport. Step up, Philippines!
The country formerly known as Burma has apparently undergone significant improvement since my friend Bj was here last 2009. Although perhaps still not as cosmopolitan as Manila, Bangkok, or Kuala Lumpur, the former capital of Yangon (i.e. Rangoon) has had increasing development in the last few years, with more and more infrastructure and such popping up. There were actually a number of buildings being constructed when we were there. Also, you know you've "made it" as a metropolitan city when you have a Shangri-la Hotel (and Yangon apparently has three of them, one of which is a service apartment type place).
Oh, and no. We didn't do Shangri-la.
We wish. LOL.
We stayed in Yangon only for one night, so we got a private room in a hostel located in the Sule area. For a hostel, Space Boutique Hostel is very decent and has good prices. The only thing is that it's located on the 3/F (well, 4th if you're counting like a Filipino) of a small, old building reminiscent of those rundown, dingy Quiapo apartment structures. It's like any moment some Chinese gangsters swould bust through the steel sliding doors whilst engaged in a heart-pounding chase with Jackie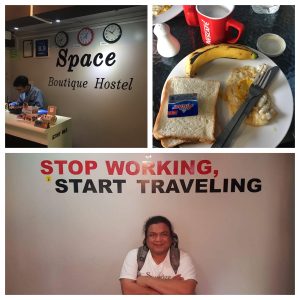 Chan or Matt Damon. Still, once you get past those floors, the hostel itself is cozy enough and surprisingly quite clean. And it's inexpensive, so no complaints here. It's the first time I encountered a WiFi password with literal spaces, though.
We spent yesterday morning, Saturday, resting and lounging at the hostel. Breakfast is included, plus free-flowing coffee and other drinks. Yasss. We then had lunch at Indian Chef, which is a hole-in-the-wall eatery right beside the hostel: pretty good Chicken Biryani at inexpensive prices. Much like dinner the night before, which we had literally on the street corner, eating delicious but very cheap beef and rice with the possibility of being sideswiped by some speeding car, it was all so flavorful.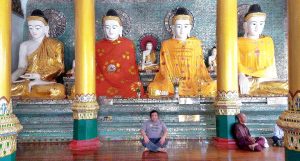 In the afternoon, we went to Shwedagon Pagoda, which is a complex full of, well, pagodas and other Buddhist relics. Think of Wat Pho in Bangkok – though perhaps not as maze-y, but just as majestic. The challenge, though, is that you must remove your shoes and sandals, and the sun was scorching and there was barely any wind, so the marble streets got pretty hot under our feet. Still, it was worth it. I love these types of architecture, and I love soaking in such culture and spirituality.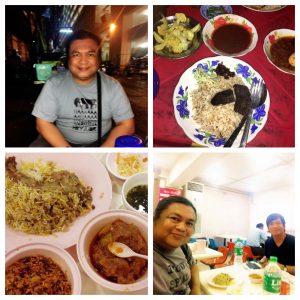 Afterwards, we freshened up at the hostel, grabbed a bite at a nearby KFC – I'm telling you, KFC Chicken without gravy, which apparently is a Filipino customization, is a travestt – then we headed for the bus station before 8pm.
It was time for an overnight bus ride to the heritage city of Bagan. Yes, overnight: a nine-hour journey. But just like their airport, Myanmar is also more advanced in their bus system than back home. Not only were we able to book and pre-pay online; the bus is comfy with "sleepably" seats, has snacks, and a stewardess. And reasonably priced, too.
Ah, well.
Though we stayed in Yangon for just 24 hours, it sure was memorable. Perhaps a return is for the future. We shall see.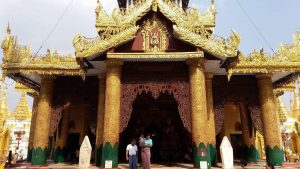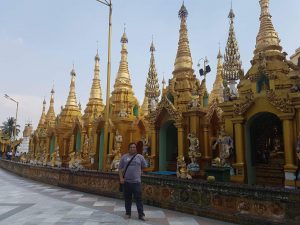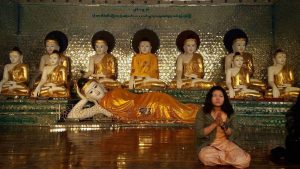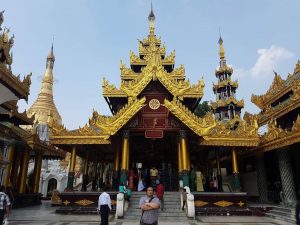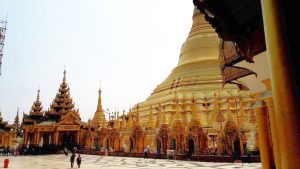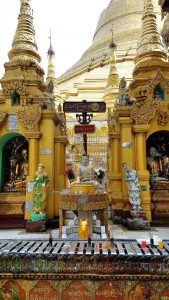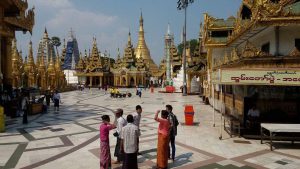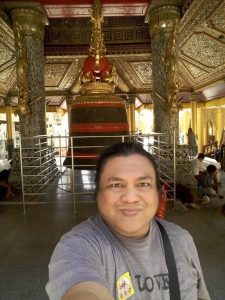 :Myanmar, Yangon