Tag: Persepolis
by allancarreon on Oct.15, 2017, under My Life, Travel & Culture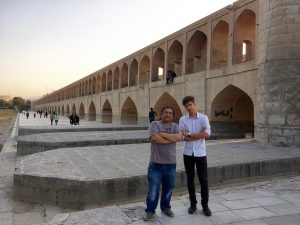 As I'd mentioned before, I love meeting new people when traveling abroad. Ultimately, what makes a place warm and exciting are the people you encounter as well.
Iran, of course, is no exception.
In fact, contrary to what some people might perceive about Persians, they are actually some of the friendliest and most hospitable people I have met. They will show you a lot of interest when they realize you're a foreigner, and by that I mean a sincere interest in getting to know you. They would even ask to take pictures with you, and if they find out you speak English, a number of them would even practice speaking it with you.
Leave a Comment
:Iran, Isfahan, people, Persepolis, Persia, Shiraz, Tehran, travel
more...
by allancarreon on Oct.07, 2017, under My Life, Travel & Culture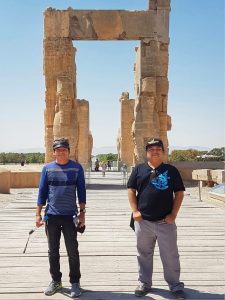 Persepolis
Marvdasht, Iran
24 September 2017
Just a couple of hours outside Shiraz are the ruins of Persepolis.
Literally "The City of the Persians," Persepolis was the ceremonial capital of the Achaemenid Empire. Initially built by King Darius I, it is a city complex set upon a platform in what is now Fars Province. Among its structures were the Gate of All Nations, the Apadana, the Throne Hall, and the Tachara. It is also known as Takht-e-Jamshid (Throne of Jamshid) due to the belief of late antiquity Persians that it was built by the mythological king Jamshid.
Leave a Comment
:Iran, Marvdasht, Persepolis, Persia, travel
more...
Welcome to my mind...

... enjoy your stay!

Recent Comments

Search