by allancarreon on Oct.15, 2017, under My Life, Travel & Culture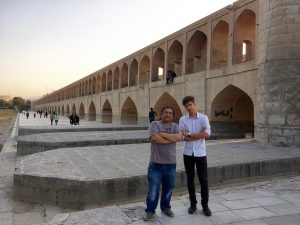 As I'd mentioned before, I love meeting new people when traveling abroad. Ultimately, what makes a place warm and exciting are the people you encounter as well.
Iran, of course, is no exception.
In fact, contrary to what some people might perceive about Persians, they are actually some of the friendliest and most hospitable people I have met. They will show you a lot of interest when they realize you're a foreigner, and by that I mean a sincere interest in getting to know you. They would even ask to take pictures with you, and if they find out you speak English, a number of them would even practice speaking it with you.
Iran also has a lot of tourists, mostly from Europe and Asia. We met quite a few, including Lani – a Filipina traveling alone to Iran for the second time. We turned out to have one mutual friend back home (small world, indeed).
Over-all, our trip to Iran was heaven. Aside from the culture, history, art, and people, it is an experience unto itself, for being there makes you feel like you've stepped into the past while being anchored to the present.
It truly felt like we were hearing the echoes of the past.
If you want to know more about how to plan a trip to Iran, feel free to message me. It is absolutely worth it to include it in your bucket list.
---
Tehran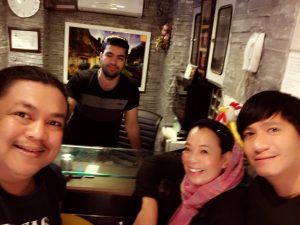 Behrouz was Front Desk at the Seven Hostels in Tehran. He was very friendly and accommodating.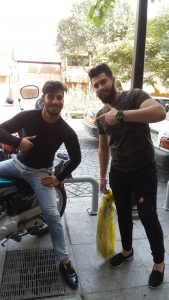 I was just asking for directions to Golestan Palace, but these boys insisted I take their picture as well. Who was I to say no to these boys?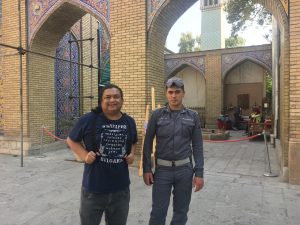 We were unable to get his name, but he was one of the guards in Golestan Palace.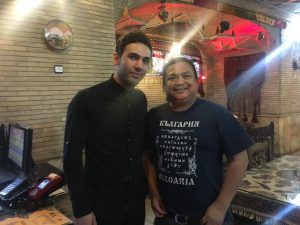 Mojtaba: one of the servers at the cafe inside the Golestan Palace complex.
---
Shiraz

We met Marko, a Slovenian tourist, as we made our way round the alleyways of our hostel compound.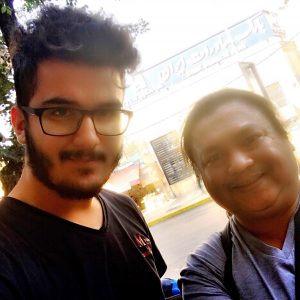 How could I say no to Ali when he showed me the beautiful pillowcases he was selling? Sold!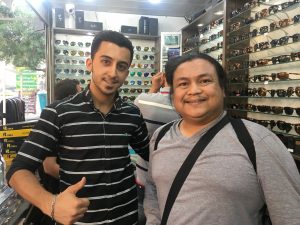 This is Mojtaba (yes, another Mojtaba). He helped me pick out new polarized sunglasses. Like the other Mojtaba (from Tehran) as well as Ali (pillowcase boy), this Mojtaba asked me to follow him on Instagram. With Facebook restricted in Iran, it seems IG is the craze in Iran.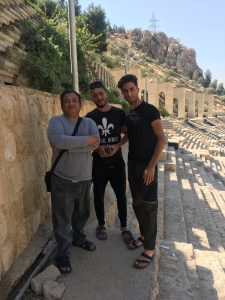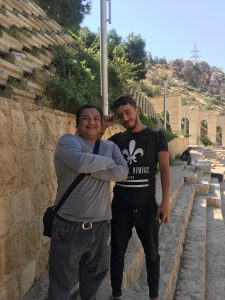 We met Kamal and his friend, the sunglassed Milad, while taking pictures by the "Cradle of Vision" across Qur'an Gate. Kamal wanted us to take pictures with them even if we didn't ask to do. Then he asked us to follow them on Instagram. Persian men sure love to get their pics taken. Can you blame them?
---
Pasargadae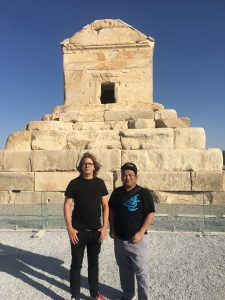 This is Nicolas, a legal professional from Denmark who was born in Argentina and has Danish and Spanish roots. He was part of our tour group for Persepolis, Naqsh-e Rostam, and Pasargadae. He's been to lots of places around the world and gave great suggestions for Argentina, Nepal, and other places on my bucket list.
---
Isfahan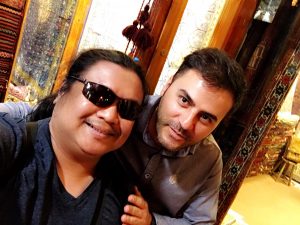 Mehdi sells exquisite (but very expensive) silk and wool carpets at The Imperial Bazaar. He gets bonus points, however, for offering me a discount because he gives discounts to students. In fairness, they think we're young.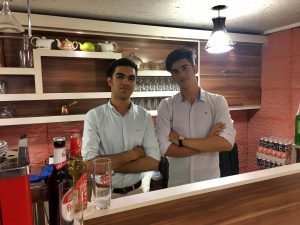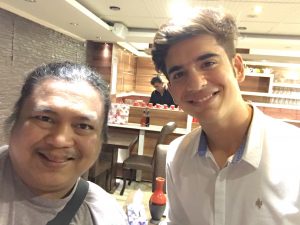 So many nice people in Iran, but Mohamad was probably the nicest. We met him as we got off the taxi across Si-o-se-pol, and he invited us to have coffee where he works. We said we would take pictures of the bridge first, and he insisted he would join us since he was on his break. Then he took pictures of us on his phone and our phones as well – all throughout his break.
We then went to their coffee shop. He and his co-worker Milad (another Milad!) gave us our first try of Turkish coffee. Also: I thought Mohamad was 18 or 19 years old, but he's actually 28 already. And still single…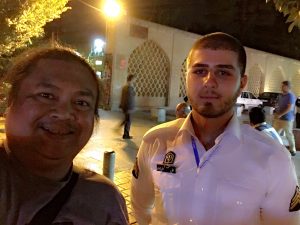 Police Officer Ali, sir! I surrender! He's the second Ali whom I met this trip.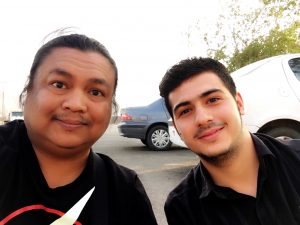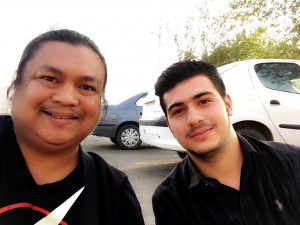 I was on the bus from Isfahan to Tehran with this nice guy here. I got to chat with him during a semi-long stop-over somewhere neither of us knew. Amir Hossein is a 20 year old civil engineering student at Isfahan University of Technology. He actually hails from just outside Tehran and was on the way home to his family for a holiday.
:Iran, Isfahan, people, Persepolis, Persia, Shiraz, Tehran, travel