by allancarreon on Nov.29, 2017, under Queer, Society

Recently, the PDEA and media seriously mishandled a drug bust operation that crossed serious ethical lines when it comes to people living with HIV and how they are treated.
Below is the joint statement of UP Babaylan and its alumni organization, Babaylanes Inc., of which I am a part of, regarding this issue. It is unaccaptable to propagate stigma and homophobia in this manner, and the PDEA and the media outfits involved need to take accountability.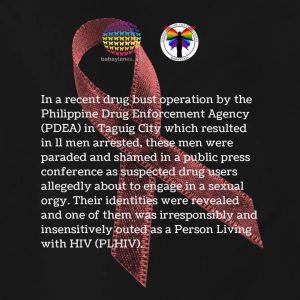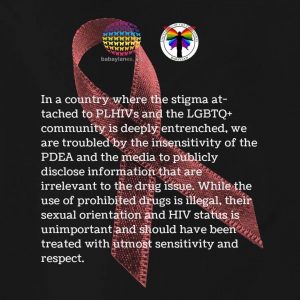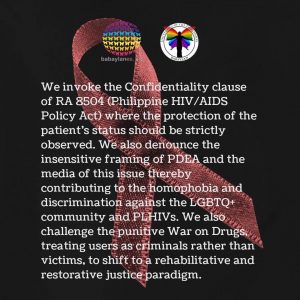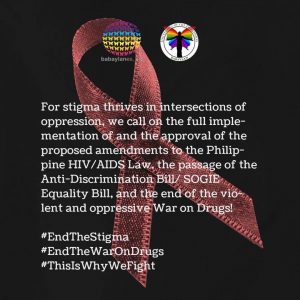 :Babaylanes, HIV, homophobia, UP Babaylan