by allancarreon on Sep.18, 2016, under My Life, Queer, Society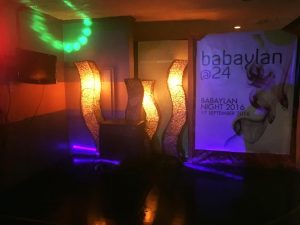 Last night, I attended Babaylan Night, celebrating the 24th anniversary of UP Babaylan. As an alumnus of this trailblazing LGBT organization and a member of its alumni NGO (Babaylanes, Inc.), I am proud of all that the group has achieved in the past quarter of a century.
It was also great to have seen old friends once again and to have met a few new ones, both founders as well as newbies.
Babaylan continues to be influential and, more importantly, important to the LGBT community. Despite detractors from both within as well as from outside the community, Babaylan stands tall and firm in its advocacy. The great thing about the organization is that it has the full support of the premiere educational institution of the country, the University of the Philippines, an institution that has proven to be the best not just in the academe but also in terms of social awareness and activism (is this not the school that was among the first targets of Martial Law in the 70s?).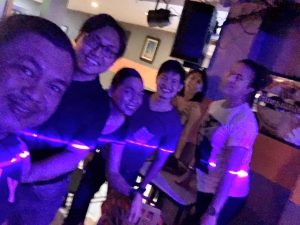 The truth is that – whether you've heard about it or not – Babaylan has left a powerful mark in Philippine society as a whole, paving the way for a new generation of more tolerance and acceptance in the university as well as beyond territory of the glorious Oblation.
Is Babaylan's job done? No, of course not. Despite a considerably more open society compared to 1992, we still face a lot of discrimination and hatred in 2016. As we move towards the 25th year of the organization and beyond, we will never stop in ensuring that we elevate the LGBT community as best we can towards true equality and acceptance.
Happy anniversary, UP Babaylan!
:LGBT, UP Babaylan