by allancarreon on Oct.09, 2017, under Film & TV, Geeky

Let's take a break today from all the Persian goodness to look at the latest Justice League trailer drop. And of course, it is iconic. We also finally get to see some Cavill, but no Superman (just watch, it's not spoiler-y what I said).
With the film out next month, the PR for this much-awaited live action coming together of DC legends (plus Cyborg, heh) will surely be cranking up a notch in the next few weeks. We're in for a treat. I'm giddy with excitement.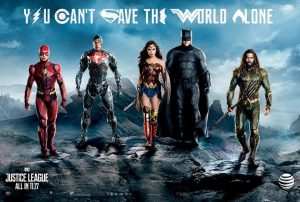 [flagallery gid=10 name="Gallery" skin=default]

:Aquaman, Batman, Cyborg, DC Comics, DC Extended Universe, Flash, Justice League, Superman, Wonder Woman
Welcome to my mind...

... enjoy your stay!

Search