by allancarreon on Jun.02, 2017, under Literature, My Life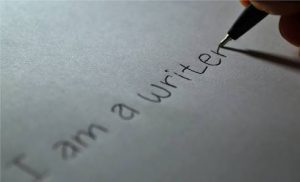 365 days of consistent blogging.
I actually did it!
I'd been blogging since my Friendster days (thereby aging myself), and I set up my personal domain years ago. However, for some time during those years, I blogged inconsistently.
Finally last year, I gave myself a goal: blog daily, consistently, for at least a year. After all, a writer… writes, as several mentors have told me. I needed to constantly write to keep my skills honed – especially since I'm still procrastinating on the sequel to the novel I wrote (which will soon be done).
So I set that goal. I prepared, of course, for instances when I knew that writing could be hindered or limited (example, when traveling and one's unsure of the internet connectivity). Sometimes, I would write several articles ahead of time and then simply schedule the publication accordingly.
All in all, it has been a helpful process.
So today is the 365th day of consistent blogging (and I do have more than 365 articles as there are a few days wherein I posted more than one article, just because I love it), and tomorrow is the anniversary of this endeavor.
Yes, it can be done.
Just do it, Allan.

:
writing