by allancarreon on May.23, 2017, under My Life, Travel & Culture
I have been to Dumaguete twice before.
The first was in 2010 with Bj and Norlan as we did a twin trip of Dumaguete and Siquijor. In Dumaguete, we stayed in Hotel Nicanor and explored the city to see Rizal Boulevard, Silliman University, and the famed Dumaguete Belfry. We also did a side trip to Lake Balinsasayao, which lies within the municipalities of San Jose, Sibulan, and Valencia and about an hour from Dumaguete. In Siquijor, which deserves a separate article on its own, we stayed in Coco Grove Beach Resort (highly recommended) and went around the island to see Cambugahay Falls, Lazi Church, and the gargantuan and fascinating balete tree.
Then, in 2012, I went with AJ. Going through Dumaguete, we then stayed several days in Thalatta Resort in Zamboanguita, half an hour from the city. We also visited the endangered sea turtles on Apo Island across the sea and took time to sample the fare in the popular Malatapay market, just a five minute walk from Thalatta.
This year, as part of our Negros vacation, we decided to fly in to Bacolod and then later in fly back home through Dumaguete. This meant "road trip!" as we traveled along the coast of Negros from the northwest to the southeast across several days of adventure.
On Monday morning, after a quick breakfast in Sipalay, we took the bus to head off to Dumaguete. We originally had planned to visit Mag-Aso Falls in Kabankalan on the way, going more inland into Negros from Sipalay, but decided against it because of time constraints as well as having our stuff with us with no place to keep them.
So we were off to Dumaguete, with a plan to move our Valencia visit (Casaroro Falls and Pulang Bato Falls) one day earlier. It was a nice 5-hour trip along the coast, going through several cities and towns, and I must say that Ceres Bus Lines really needs to expand to Luzon because their buses are better than most of what we have up north. Unfortunately, when we arrived mid-afternoon in the city, it started to rain hard – thus causing us to postpone our falls visit back to the original Tuesday plan.
In a way, it was also okay. The postponement allowed us to get some much needed rest from all the traveling and sightseeing. It also allowed us to have more time reacquainting ourselves with the city.
Rizal Boulevard is still a great place to stroll along by the bay. Significantly simpler (and cleaner) than Manila's Roxas Boulevard, it also offers an excellent view of Siquijor just across the sea. The road is lined with restaurants, inns, and other businesses, but it doesn't feel as cosmopolitan as Manila – and I mean that in a good way. Much like the rest of the city, it feels nicely "compact," as Bj describes it.
The last couple of times I went here, I was only able to see Silliman University at night. I finally got to see the place up close during the afternoon, and it's a beautiful school indeed. It also reminded me that one of these years, I should try to apply for the famed and prestigious Silliman University National Writers Workshop (wishing, wishing, wishing).
I could never visit Dumaguete without eating at Sans Rival. Their famous silvanas are just excellent, and I always bring home several boxes of the stuff. The rest of their menu is also wonderful and delicious. Sans Rival just never fails me, certainly not this trip.
Dumaguete is a truly a lovely city that I will never get tired of visiting.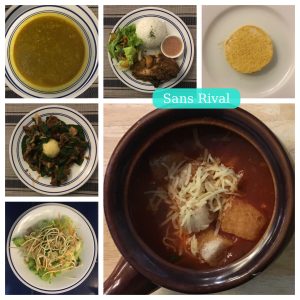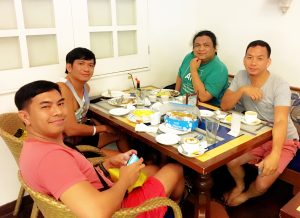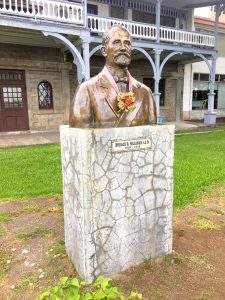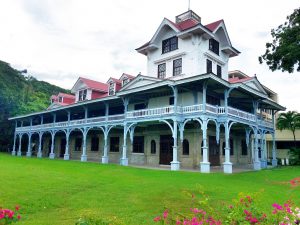 :Dumaguete, Negros, Negros Oriental, Rizal Boulevard, Sans Rival