by allancarreon on May.22, 2017, under My Life, Travel & Culture
Next stop on our Negros road trip was Bacolod City, the capital of Negros Occidental and known as The City of Smiles.
We went there on Saturday, coming from Lakawon Island, and checked into Planta Centro Bacolod. It was a last minute hotel choice; we booked it as we were literally getting off the bus. Every other place we tried contacting was fully-booked, from hostels to more upscale places. Nonetheless, Planta was a serendipitous choice, a quaint plantation-themed hotel with reasonable prices and which was quite cozy. Given that Negros is known for sugarcane plantations that stretch back to yesteryear, it helped make us feel the Bacolod spirit even more.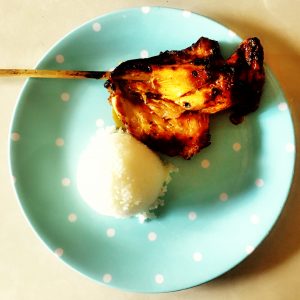 Our Bacolod stay was really more of a transit visit as we planned to head off to Sipalay on Sunday dawn. Nonetheless, we still managed to make the most of our woefully short stay.
We ate the famous chicken inasal in the Manukan Country area for lunch. The rumors are true. It's the best chicken inasal ever! I've never had authentic inasal before, just the stuff they sell back in Manila; those ones I've always found dry and often tasteless even with some oil, and yes, this includes that (unfathomably) popular fast food version. Well! Eating the authetic one has converted me into a fan. The Bacolod inasal is juicy, tasty, and delicious, especially with their special chicken oil. Why they cannot replicate this in Manila is beyond me, and I dread the day when I return to Manila where there is no inasal that tastes like this.
Aside from visiting the famed Ruins, about which I'll write tomorrow, food was more of the theme for the transit.
We had afternoon cheesecake and coffee at Calea, a popular pastry shop. We all had cheesecake but enjoyed different toppings.
In the evening we had dinner at Diotay's. Yes, that's really the name of the place *snickersnicker* We put our ourselves in a food coma choosing various fresh seafood and meats dampa-style, having these cooked, and feasting like there was no tomorrow. Nor even the day after tomorrow.
All in all, I will absolutely return and stay longer in this fascinating city next time. I hear there are still a lot of places to explore in and near Bacolod, including Mambukal Falls and Campuestuhan, and I'm ready for more. Perhaps MassKara Festival in October?
Bring it on, Bacolod! Until we meet again.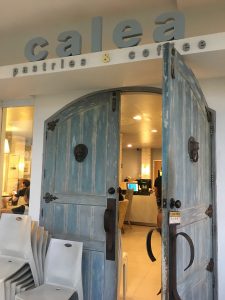 :Bacolod, Calea, chicken inasal, Diotay's Eatery, Negros, Negros Occidental, Planta Centro Bacolod