by allancarreon on Mar.12, 2017, under Film & TV, Geeky


Because Wonder Woman is less than three months away, it's about time they dropped a new trailer. The previous two trailers had just left me thirsting for so much more, and in the last couple of months there have been a lot of occasions of disappointingly false alarms about a new trailer supposed to be dropping "soon."
Finally, the alarm is real.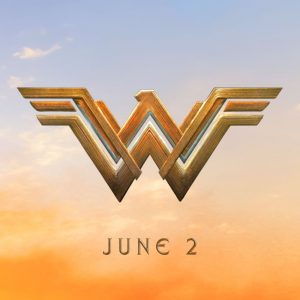 After being covered in the recent Empire Magazine, socializing some additional promotional materials, getting more features in various websites (including one which apparently confirms that the Lasso of Truth will be quite true – no pun intended – to its comic book roots), and having generally positive reactions to an initial test screening (fingers crossed, since you know how those things can differ from the final verdict)…
… Wonder Woman finally gets a new trailer!!!
(Cross bracelets here!)
And what else is there to say aside from this just continues to be very awesome and, dare I say it, absolutely wonderful?
Although prior trailers have had more exciting action sequences presented, here we see more of the backstories, particularly Diana as a child in Themyscira as well as Diana training with her aunt. There are a few more character beats and moments of humor, showing this is not the typical DCEU film.
We also see topless Steve Trevor, and I am definitely happy with that.
More. More. More!
Meanwhile, here are possible spoilers if you're into that. Take with a grain of salt, but hey, anything to keep us going until June.

:DC Comics, DC Extended Universe, Wonder Woman