by allancarreon on Nov.04, 2016, under Film & TV, Geeky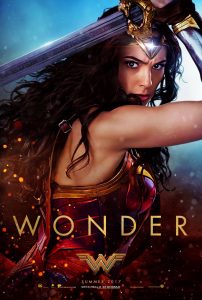 So they just dropped the latest Wonder Woman trailer, and it is awesome!
Not only do we get more Wondie goodness, we also get to see more of Elena Anaya…
… and I'm pretty positive that, yes, she is classic WW baddie Dr. Poison. The gender-bending villain might seem odd to the casual viewer, but long-time Wonder Woman fans would know that Dr. Poison is actually a very appropriate choice; if I recall correctly, she was the first costumed Man's World villain at WW faced in the Golden Age, initially appearing in Sensation Comics #2. With the film set in World War I instead of World War II, Dr. Poison also fits right in because modern chemical warfare became widely utilized during the first war.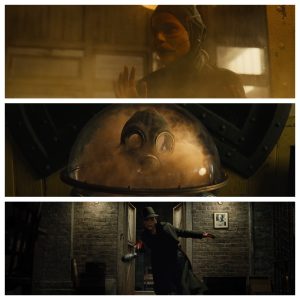 Of course, we also see more Danny Huston, and while at the moment he seems like an evil royal or perhaps general, the cast list still doesn't identify him as yet, so he could be anyone. I'm betting on two classic Wonder Woman baddies: war god Ares or his minion, the Duke of Deception. The former would be a more popular and sensible choice as he is not just a Wonder Woman archenemy from Day One but would also fit into the war theme. That said, showing him in human form could be too soon or too obvious, so he could be using an avatar like Duke of Deception. I guess we'll see.
Meanwhile, I'm still hoping that somewhere down the line, we get to see Eva Green as Circe and Alyson Hannigan as Cheetah.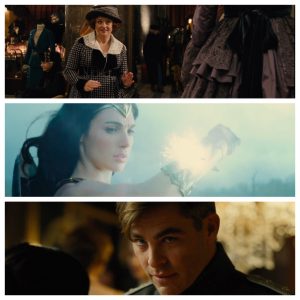 We also get even a bit more humor here with Lucy Davis' Etta Candy. As with the the first trailer, Etta looks to be channeling some of the fun and moxie of the feisty Golden Age Etta Candy. She she might not be the military lieutenant of later versions, but given the setting, it makes sense – and here, she might be the right character through which Wonder Woman can show what female empowerment is and could be. Besides, the DCEU has been criticized for lack of humor, and Etta seems like the perfect person to utilize for this without making her mere comedic foil. Here's hoping she'll be done right!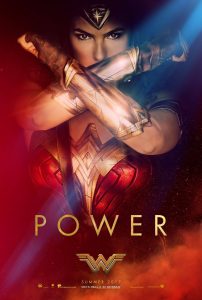 As for Chris Pine, what more can we say about him? Way way back, I wanted him to be cast as Green Lantern, but now I see how perfect he is for Steve Trevor. He has the right blend of action hero and romantic lead who would not overshadow the super-heroine but instead would be strong support. He has earned my respect for being an A-list leading actor who doesn't mind taking a backseat to a woman who is a relative newbie.
Then there's the star herself, and she will slay.
We see the golden Lasso of Truth. We see Bullets and Bracelets. We see badassery.
We see a strong and powerful and smart woman who is compassionate and has heart.
We see Wonder Woman!
I absolutely cannot wait for June 2017.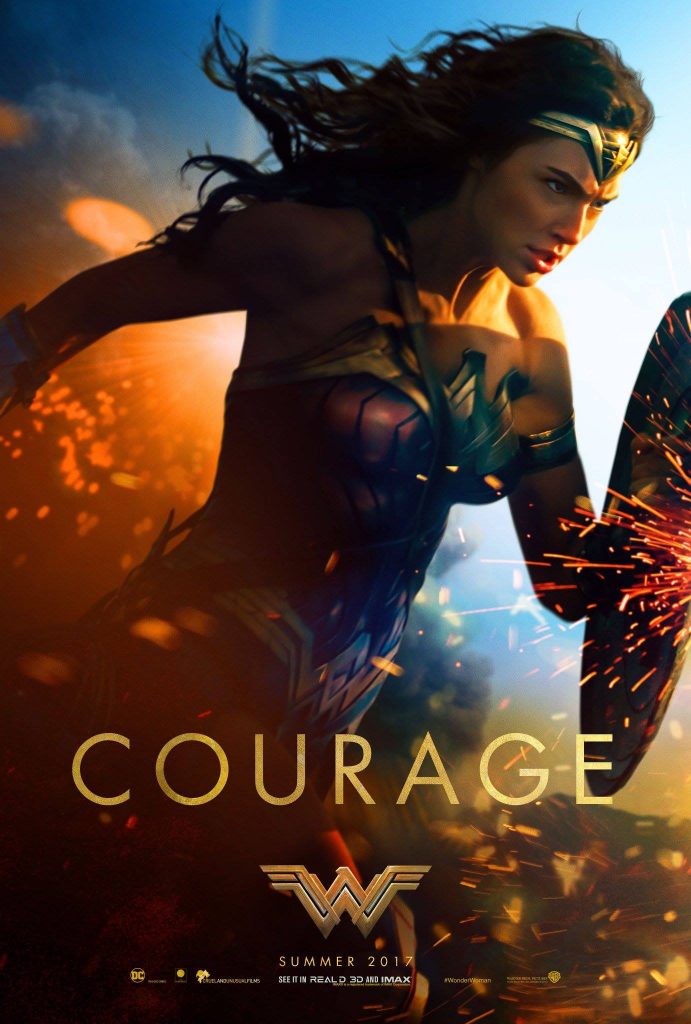 :DC Comics, DC Extended Universe, Wonder Woman