by allancarreon on Dec.22, 2016, under Film & TV, Geeky

Or at least, that's basically how Ezra Miller describes his Flash for next year's Justice League in this week's Entertainment Weekly. And they released a new movie image, to boot.
Rumor has it a new trailer will drop before the year ends. Fingers crossed!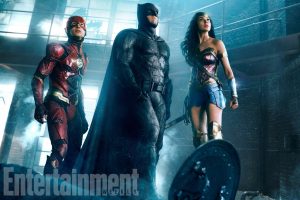 :DC Comics, DC Extended Universe, Justice League
Welcome to my mind...

... enjoy your stay!

Recent Comments

Search