by allancarreon on Nov.13, 2016, under Travel & Culture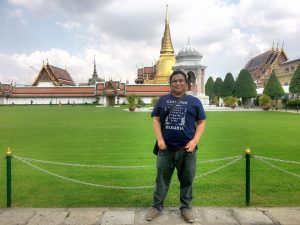 The last time I was in Bangkok was in 2005. I'd stayed only one night, in transit from Mumbai where I'd been on a business trip for three weeks. That single night in Thailand didn't afford me a lot of time to explore the city, and I only got to really go to Chatuchak as well as the Si Lom Night Market. However, Bangkok felt so magical that I vowed to return.
Well, vows can take some time, so here I am, eleven years later, finally making good on my promise to myself. I honestly don't know why it took me so much time to get back here – I've been to several other international destinations in the last decade – but be that as it may, I now have made it back, and it feels great.
Seriously, I could live in Bangkok forever (well… here, Bogota, or Sofia).
My first day last Friday was spent going to the Grand Palace as well as Wat Pho, which houses the famed Reclining Buddha.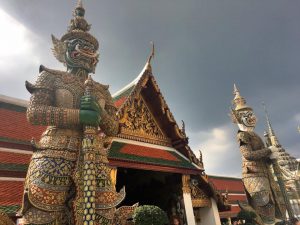 The Grand Palace is the traditional home of the Royal Family, although it has largely become more of a tourist destination. It's one humongous complex that includes not just the palace itself but lots of pavilions, buildings, and halls situated upon vast grounds.
When I went there, there seemed to be more people than I expected, not just tourists but also locals who were all in black. The latter is due to the fact that it is still the mourning period for His Majesty, the much-beloved King Bhumibol Adulyadej, who passed away last month. The body, if I'm not mistaken, still lies in state in the palace itself, and hence that section of the entire complex was closed off to tourists.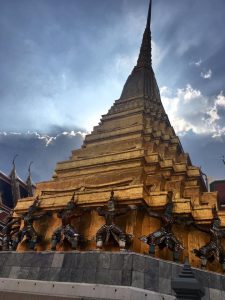 Regardless, the entire Grand Palace was just stunning and vast, a place where you could almost feel history so palpable in the air. The initial palace was built in 1782 by Rama I as part of his intent to move the capital city after seizing power from King Taksin. Since then, the complex has expanded as buildings and more kept being added to the grounds.
Divided into four courts (Outer, Middle, Inner, and the Temple of the Emerald Buddha), each with its own rules around who can access which, just simply going around to admire the architecture and learn the history of the place can take a few hours. I hadn't expected that, assuming that the Grand Palace was just, well, one building, but it was a good surprise.
I got some really good exercise, I must say.
As you can see, I definitely needed that. 😄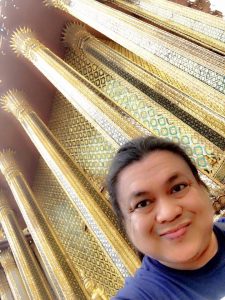 Aside from walking around looking at the pavilions and shrines scattered across the palace grounds, there are also some museums like the Queen Sirikit Museum of Textiles as well as a museum housing a collection of and showcasing the evolution of Thai currency. Of course, there's a souvenir shop, though it's a pricier than if you went to Chatuchak or Pratunam, both of which would have better bargains.
Before I moved to my next destination – Wat Pho, just south of the Grand Palace – I decided to re-energize by getting some ice cream from a Baskin-Robbins outside the grounds. Yes, history and heritage are important, but so is modern nourishment. Especially ice cream.
As of this writing, the entrance fee to the Grand Palace is 500 Baht. That's about US$14 only, and it's absolutely worth it. Make sure to drop by when you're in Bangkok.
Continued In: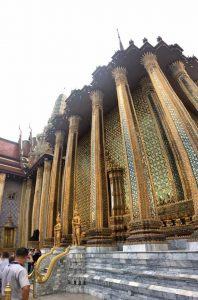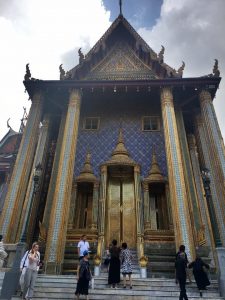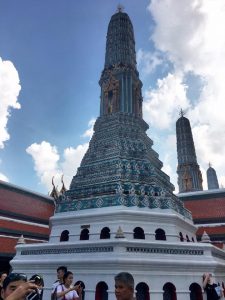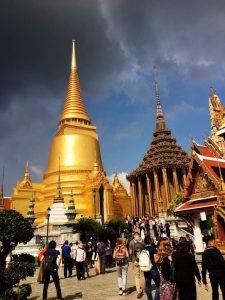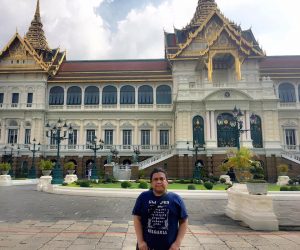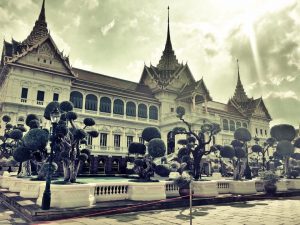 :Bangkok, Grand Palace, Wat Pho