Tag: Snapchat
by allancarreon on Jun.08, 2016, under Snark
So I came across this article today, and apparently it also slightly trended.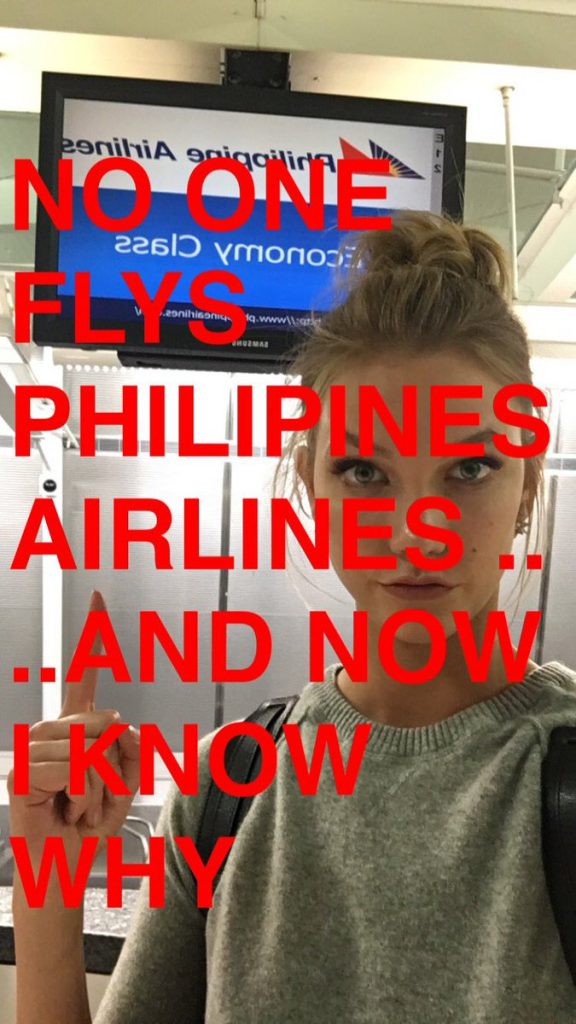 "Flys." Really?
(I won't even mention how she misspelled "Philippines." Oh, wait, I just did.)
Karlie Kloss is the reason why models are stereotyped as stupid. Now obviously not all of them are, quite a number are actually pretty smart, but she certainly just came out as the poster girl of the typecast.
What makes it worse is that, in this case, she was completely at fault: arriving late for a flight and expecting special treatment.
PAL is not perfect and can be frustrating. In fact, its only advantage in the Philippines is that its competitions are Cebu Pacific and AirAsia, making it seem five star in comparison – which is not a compliment. I was in Jakarta a few weeks back, and getting in touch with them to rebook was hell, especially since they don't have any international hotlines except for the USA.
Comments Off

on I Iz Self-Entitled Mowd'l And I Wants to Flys.
:Karlie Kloss, model, PAL, Snapchat
more...