Tag: Once On This Island
by allancarreon on Oct.28, 2017, under Music & Theater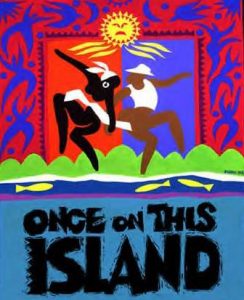 Once On This Island will always be one of my favorite musicals, ever. It doesn't get as much love as a lot of the bigger Broadway classics, but it has a very loyal following throughout the decades. In the Philippines, it's been staged both professionally as well as in various schools. I can pretty much still sing it from start to finish.
So imagine my excitement when I heard they're doing a revival on Broadway this year, with an out-of-the-box casting bonanza as well. Aside from having the Lea Salonga, a Filipina, as the goddess Erzulie and Quentin Earl Darrington as the god Agwe, we have some gender-bending casting choices with Glee's Alex Newell portraying the goddess Asaka and actress Merle Dandridge portraying the psychopomp Papa Ge. These are, after all, deities, so perhaps interpreting them as not conforming to human ideas of gender and sexuality is a valid point of view.
Leave a Comment
:Alex Newell, Broadway, Hailey Kilgore, Lea Salonga, musical, musical theater, Once On This Island
more...