Tag: komodo dragon
by allancarreon on Jul.18, 2017, under My Life, Travel & Culture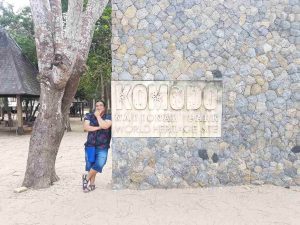 The highlight of our trip to the Komodo National Park was, of course, getting to actually see the majestic Komodo dragon a.k.a. Komodo monitor lizard (Varanus komodoensis).
These creatures, considered as a vulnerable species by the International Union for Conservation of Nature (IUCN), are the largest living lizards in the world. They are now found only in five islands in the area: Komodo, Rinca, Gili Motang, Gili Dasami, and Flores. They're believed to be extinct on Pulau Padar, the last one having been seen in 1975″ although there have been claims that a komodo had been spotted there in recent years; these claims are unverified, despite apparently spreading on social media.
Leave a Comment
:Indonesia, komodo dragon, Komodo Island
more...
by allancarreon on Jul.17, 2017, under My Life, Travel & Culture
We arrived in Labuan Bajo (on Flores Island, about an hour from Bali by plane) on Tuesday afternoon.
Flores is an island of the Lesser Sunda Archipelago and is close to the Komodo National Park, a UNESCO World Heritage island chain that is home to the famous Komodo dragon. Thus, Flores is a gateway for adventure-seeking tourists who wish to see the komodo and many other wonders of nature in the archipelago.
As we arrived already late in Labuan Bajo, we simply signed up for a Wednesday all-day joiner island hopping tour. This was through Kita Tours, one of the many tour organizers we encountered along the harbour. The price was extremely reasonable, especially compared to what was being offered back at the hotel.
Leave a Comment
:Bintang Flores, Cit Ma Bon, Flores Island, Indonesia, komodo dragon, Komodo Island, Labuan Bajo, Manta Point, Mediterraneo Flores, Pink Beach, Pulau Padar
more...
Welcome to my mind...

... enjoy your stay!

Search