Tag: Hartley Sawyer
by allancarreon on Aug.05, 2017, under Film & TV, Geeky, Queer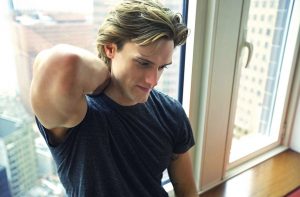 I cannot say I'm a big fan of DC's Elongated Man a.k.a. Ralph Dibny. While I like him enough, especially when he and his wife Sue were with Justice League Europe, I always preferred Plastic Man in the strechy super-hero game.
Ralph had already been mentioned as an easter egg on CW's The Flash TV show, and given that he was Barry's best friend in the comics, it was only a matter of time before they bring him in. And this past week, they announced that they've cast the character for a recurring Season 4 role, and boy did they get it right (visually, at least – let's see how they actually write him).
Leave a Comment
:DC Comics, Elongated Man, Flash, Hartley Sawyer
more...
Welcome to my mind...

... enjoy your stay!

Search