Tag: Apo Island
by allancarreon on May.24, 2017, under My Life, Travel & Culture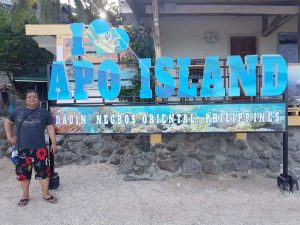 I first visited Apo Island, a popular no-frills destination especially for divers, back in November 2012 with AJ.
It was a morning side trip during our vacation in Zamboanguita just outside Dumaguete. Thalatta, the resort we stayed in, faced Apo Island and is about a half hour boat ride away. That 2012 Apo trip was memorable; we nearly missed the famed pawikan (sea turtles) because our boatman was late and you had to get there really early to witness these lovely creatures. Thankfully, we still caught up with a few and snorkelled beside them (no touching allowed).
Leave a Comment
:Apo Island, Negros, Negros Oriental, pawikan
more...