Tag: AirBnB
by allancarreon on Aug.09, 2017, under My Life, Travel & Culture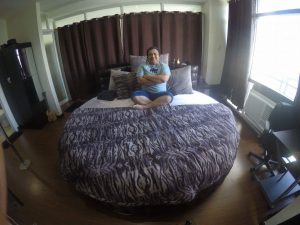 As I've been doing more and more travel in the last few years, I've come to use AirBnB more frequently. I really only registered some time late in 2016, and so far I've really appreciated this as an alternative to accommodations. It doesn't mean I've foregone traditional hotels and hostels, but knowing an alternative exists is great.
Last weekend, to celebrate my birthday with my besties, we decided to do a staycation just here in Metro Manila. We were considering a couple of hotels, but those we wanted were largely fully booked. I then found an intriguing listing on AirBnB, a loft unit in The Gramercy Residences, and it was a fantastic choice.
Leave a Comment
:AirBnB, The Gramercy Residences
more...
Welcome to my mind...

... enjoy your stay!

Search