by allancarreon on Aug.09, 2017, under My Life, Travel & Culture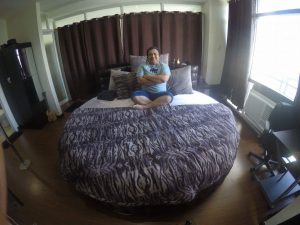 As I've been doing more and more travel in the last few years, I've come to use AirBnB more frequently. I really only registered some time late in 2016, and so far I've really appreciated this as an alternative to accommodations. It doesn't mean I've foregone traditional hotels and hostels, but knowing an alternative exists is great.
Last weekend, to celebrate my birthday with my besties, we decided to do a staycation just here in Metro Manila. We were considering a couple of hotels, but those we wanted were largely fully booked. I then found an intriguing listing on AirBnB, a loft unit in The Gramercy Residences, and it was a fantastic choice.
The host is Matt, a guitarist whose band had toured with Linkin Park and My Chemical Romance way back. Although he wasn't around as he's currently on travel to Russia, he was very responsive to messages; he also sounds like a generally cool guy. He also has a stay-in maid, the very helpful Leya, who can stay in the unit should you wish to have someone to cook and clean for you; if you opt for privacy, Leya can also leave and stay with some friends instead.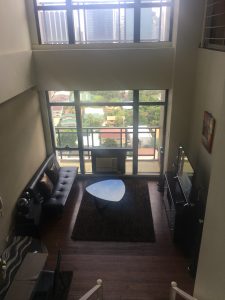 The unit itself is just fabulous. It's a spacious corner loft with two bedrooms (not counting Leya's quarters). It can comfortably accommodate six people, maybe even seven. The view of the city skyline is great from various angles of the unit.
The master's bedroom is, shall we say, unusual and unique. I'll let the pictures speak for themselves, but I will just note that it's very conducive to some funfunfun if you're up to it.
The Gramercy has great facilities like a gym, a spa, and three pools (including an infinity pool). It's very accessible and is in a fab part of Makati. It's beside Century Mall, and restos and nightlife in the Makati Avenue are nearby.
All in all, an excellent place.
If ever you need a place to stay in Makati, consider it.
I know I'll be back.
Again, Matt's listing on AirBnB is here.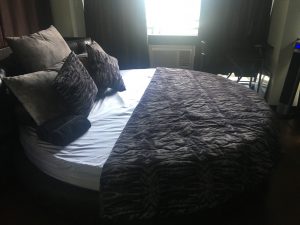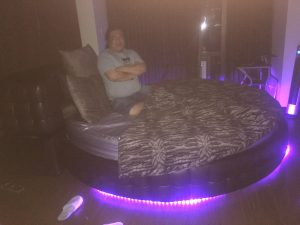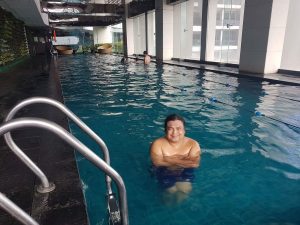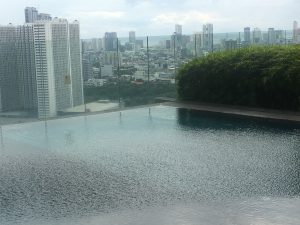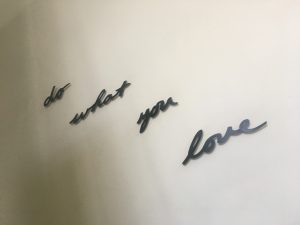 :AirBnB, The Gramercy Residences