by allancarreon on May.22, 2018, under Film & TV, Music & Theater, My Life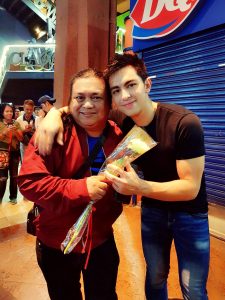 It's no secret to folks around me that I'm a huge fan of Derrick Monasterio. Ever since The Road and through to Mulawin vs. Ravena, I've always thought he had the potential of a very good actor.
So far, he hasn't disappointed – and like I said before, I see him as a triple threat: a rarity in show business, especially local. Despite Filipino expectations that their matinee idols be capable of singing, dancing, and acting, there are really very few who can actually do all three very well. Derrick, in my opinion, is one of those rare gems.
Well, he certainly hit the right notes again last Friday night in the sequel to the 2016 Oh Boy! concert, this time called Oh, Boy! Oh, LOL.
I already knew he wouldn't do opera again because I got to meet and chat with him during rehearsals a few days prior (part of a contest I won… yes, I know, lakas maka-teenager). He remembered me from my blog article in 2016, and he told me it would be different this time.
I was of course left curious and excited what he would sing, but at no point in the days after did I expect he would choose Celine Dion's I Surrender.
A truly unexpected choice, but a wonderful one.
This guy knows what he's doing, and he definitely knows his music.
And he certainly performed it amazingly.
See for yourself.
from my YouTube account: axelcarlisle
And as for the rest of the show, Derrick once again shone in whatever segment he appeared in. Not to downplay the rest of the boys, they were all great, but I have to say that he really stood out. He sang passionately, he danced wonderfully, and he was absolutely hilarious.
It was certainly worth my Friday night.
Plus: hey, he gave me the friggin' flower during the group serenade. It's extremely rare that I'm rendered speechless, but I honestly had not expected that to happen when he just came over to my seat as I was recording their (beautiful) performance.
Thanks, Derrick!
—
Postscript: more on the over-all show in an upcoming blog article. I've been catching up because, right after the show, I went on a trip to Cagbalete Island for the weekend, where there was barely any internet access.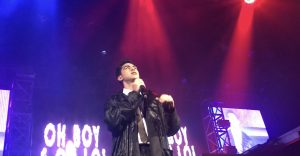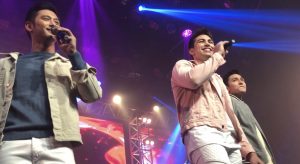 :
Derrick Monasterio