by allancarreon on Jul.11, 2017, under Literature, My Life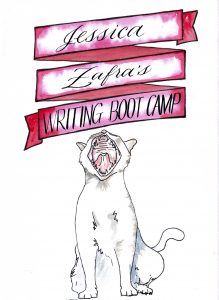 Sometimes, I can't believe it's been over three years since that first writing workshop by Jessica Zafra. I was lucky to be part of that first batch, and not only did I learn a lot (and finish the first draft of my first novel), but I made lots of new friends that I still keep in touch with. We still occasionally hang out for coffee, conversations about books and more, or just catch up. Some of us formed and still run The Library Underground; although the site is dead (personally, I think a revival is in order), the social media accounts are still alive.
If you think all that's great and want to see what it's like to learn from a master slash the dominatrix of the universe, well, you're in luck! Jessica has run several successful workshops after our batch, and she has another one this July!
So if you (or your friends; the more, the merrier!) want to give it a shot, I encourage you to sign up for it. You won't regret it.
Where: WSI Corporate Center, Metropolitan Avenue, Makati
When: July 22 and 29, 2017 (two sessions across successive Saturdays)
Time: 1:00pm to 5:00pm
More details are on Jessica's blog. Enjoy and happy writing!
:Jessica Zafra, The Library Underground, writing, writing boot camp