by allancarreon on May.19, 2017, under Music & Theater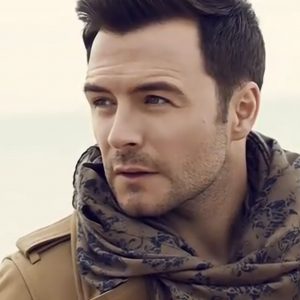 Although Nicky Byrne will always be my favorite Westlifer (and probably favorite person), we must concede that Shane Filan was the lead singer for a reason. Yes, Mark Feehily also had a more… divatastic voice, but Shane's voice was just the right combination of power and restraint and captivating-ness (I know, I know, not a word).
It's just a shame that post-Westlife, none of them really hit it big as solo artists. There was some mild success here and there, but nowhere near the behemoth of Westlife at their peak. And yes, despite their inability to breach the US market, they were the biggest boy band of their generation (and after). The reality, I guess, is that Westlife lasted so long that by the time they split up fourteen years later, they were much older, and their demographic had moved on.
Still, all of them released solo albums. Of course I have Nicky's because duh. He should've won Eurovision, just sayin'. Mark also had his own release, deviating from the "Westlife sound" as he went full on diva. Which I loved by the way. Kian apparently had one as well, but I never got around to it (I really should; he and Nicky were sorely underappreciated as they mostly sang secondary vocals).
As for Shane, he's already released a couple of albums, and he even managed to tour (I missed him in Manila).
Well, Shane's back in the near future with a third album titled Love Always. He recently teased us with his cover of N'Sync's This I Promise You, literally the only N'Sync song I liked because I loathed them. Slap me, IDGAF.
Shane's voice still shines, and successful or not, his album will definitely be something I'd watch out for if only to listen to his golden pipes.

:Shane Filan, Westlife