by allancarreon on Aug.17, 2016, under Film & TV, Geeky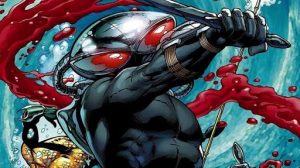 Last week, we got treated to two things Aquaman-related vis-a-vis the DC Extended Universe (a.k.a. the DC Movieverse).
First, we got news regarding the upcoming Aquaman movie (upcoming as in two years away upcoming: 2018). We finally got a confirmation of the villain, and it will be Black Manta.
This makes me happy because, while Ocean Master is okay, I always felt Black Manta was the more interesting archenemy who also had better backstories (yes, there have been variations).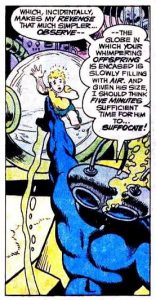 Besides, Black Manta killed Aquababy. That's just cruel. And since the story happened in the 70s, a time when comics were a little bit more innocent compared to today's desensitizing violence, and when heroes rarely got killed (let alone babies!), it was doubly shocking.
And this is why Black Manta earned his place as Aquaman's archenemy, and this is why I hope they touch on this iconic storyline in the movie. They already cast Mera, after all, so the entire dynamic is complete. (It will be even more complete if they also include Garth a.k.a. Aqualad/Tempest in the film.)
Plus, Black Manta has also been a member of the Suicide Squad, so a future SS sequel with him and other villains from the different movies would be great.
My fingers are crossed that they case either Tyrese Gibson or Taye Diggs as Black Manta.
In other news, towards the end of last week, Justice League director Zack Snyder tweeted a photo of the gorgeous Jason Momoa in full armor on the set. With a guitar.
I drool.
Yes, he talks to fish, but he will also kick your ass.
(Anyone kind of hoping Jason is playing Under The Sea?)
I'm now even more excited for both Justice League and Aquaman (Wonder Woman is a given, as well as everything else in the pipeline).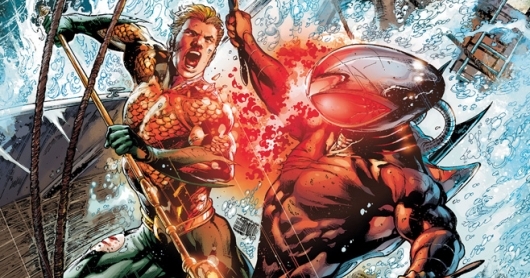 :Aquaman, Black Manta, DC Extended Universe, Jason Momoa