by allancarreon on Jul.22, 2016, under Film & TV, Queer, Snark, Society
The new Ghostbusters movie has been the subject of much misogynistic controversy since the all-female cast was announced last year. I had wanted to write about the issue more in-depth, particularly around how these entitled privileged white males are pretending it's simply about the legacy of the original when it's really about how insecure they are with their penis size.
However, after Leslie Jones was harassed out of Twitter earlier this week, I have come to the conclusion that there is no getting to the heads of such vile creatures who cannot accept that women – including black women – can be and are as strong and influential as males. This is the same breed of cowardly basement-locked anonymous fools who started "GamerGate" and on social media viciously attacked women in gaming under the pretense of "journalistic ethics." There is no reasoning with morons who would publicly via Twitter and 4chan threaten to rape and murder women over something so petty.
So, all I will do now is wish a plague on all these idiots' houses and then light a black candle to convince the people behind Ghostbusters to give the rodents the middle finger by escalating all the sequels into an orgy of political correctness gone wild.
First, the Ghostbusters sequel should feature four out gay actors playing the leads: Wentworth Miller, Victor Garber, Neil Patrick Harris, and John Barrowman. Colton Haynes will play the himbo receptionist, while Matt Bomer will be the antagonist. Rupert Everett will play the mayor, and Anderson Cooper will cameo as a news anchor reporting on Ghostbusters-as-fraud subplot. Then the remade theme song will be a harmonized version sung by Ricky Martin, Lance Bass, and Chris Colfer; Sir Elton John will produce. Neil's husband David Burtka will cook for everyone.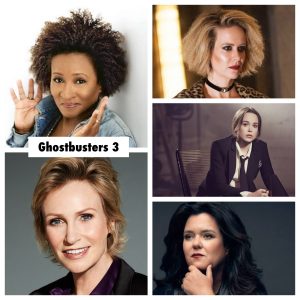 Part 3 will feature an all-lesbian cast starring Jane Lynch, Sarah Paulson, Wanda Sykes, and Rosie O'Donnell. Ellen Page will be the bimbo secretary while Sarah's real-life partner Holland Taylor will be the mayor. Jodie Foster will of course be the antagonist, and Ellen Degeneres will cameo as a talk show host featuring the Ghostbusters-as-fraud subplot. The entire OST will be by Melissa Etheridge and Tracy Chapman. Lily Tomlin will write everything. And laugh.
Part 4 will be an all trans cast with Laverne Cox, Carmen Carrera, Alexis Arquette, and for added diversity, BB Gandanghari will be imported. Riley Carter Millington will be the administrative assistant, and Jamie Clayton from Sense8 will be the mayor. Chaz Bono will be the antagonist, while Zoey Tur will do the journalist cameo. Charice will record the full soundtrack. Obviously, the Wachowski sisters will write, produce, and direct; this one will have the most Matrix-like effects.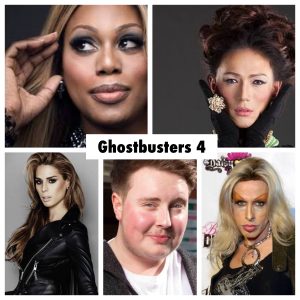 Once all are done, the entire franchise will be rebooted, then we do it all over again. For at least another 75 years.
So yes, I will feel great busting the egos of the misogynists.
I will enjoy seeing the head of these assholes explode on YouTube and Twitter with every single release of a new Ghostbusters gone radically-left. The exploding heads will be very Mars Attacks!, and it will be good.
P.S. The glorious Kate McKinnon is a lesbian in real-life.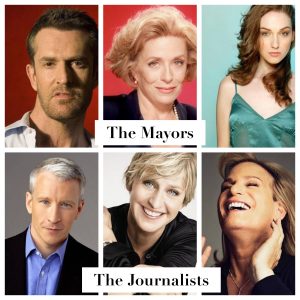 :Ghostbusters, homophobia, misogyny, racism, sexism