Tag: Tom Daley
by allancarreon on Mar.24, 2017, under Film & TV, Travel & Culture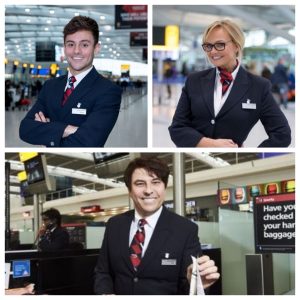 Last week, as a precursor to the UK's Red Nose Day 2017, videos of three celebrities posing as British Airways agents and pranking several travelers in Heathrow Airport were released. Those three celebs happen to be some of my faves: gay Olympic diver Tom Daley, Spice Girl Emma Bunton, and Little Britain's David Walliams.
(And if you've never watched Little Britain, shame on you.)
Now these are must watch hidden cam pranks! To be completely honest, Tom was not that funny except for a couple of beats, but he was still absolutely adorable. Emma was very funny, especially when she would randomly infuse the conversations with random Spice lyrics and the customers would still be so clueless and unaware. David Walliams is of course a comedic genius and was just hilarious AF, especially whenever he just deadpanned his way through things.
Leave a Comment
:Bananarama, Comic Relief, David Walliams, Emma Bunton, French and Saunders, Red Nose Day, Spice Girls, Tom Daley, Westlife
more...