Tag: Frente!
by allancarreon on Jun.24, 2016, under Music & Theater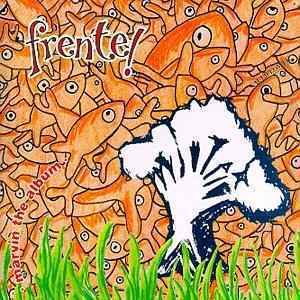 Recently, I've been revisiting my music collection and came upon my digital copy of the 1994 release of Marvin the Album, which brought back such laidback memories of me listening to the cassette tape (yes, kids, from the Stone Age) in the car on the way to school in the 90s.
Marvin the Album was the debut album of Australian alternative rock indie group Frente! (Exclamation mark required. This was the 90s.) It was originally released in 1992 then had an international release in 1994. With lovely, quirky vocals from Angie Hart, the sometimes-emo, sometimes-psychedelic, and always-playful acoustic music was a sharp contrast to the typically-loud garage/grunge sound of other rock bands of the time. Even the album cover seemed to be a challenge to their usually dark and angsty contemporaries.
Leave a Comment
:
Frente!
more...