by allancarreon on Nov.26, 2017, under Film & TV, Geeky

This coming week, it's the annual Arrowverse cross-over, and it is bound to be awesome! With Justice League and this, it's a great month to be a DC fan.
Meanwhile, Phil Jimenez did a fab job on the promo material.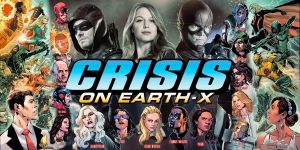 :Arrow, DC Comics, Flash, Legends of Tomorrow, Supergirl
Welcome to my mind...

... enjoy your stay!

Recent Comments

Search