by allancarreon on Nov.19, 2017, under Film & TV, Queer
I was in college when the news of Gianni Versace's murder made the headlines in 1997. It was particularly big news in the Philippines because the perpetrator, Andrew Cunanan, was of Filipino descent; heck, that surname alone is enough to make any Pinoy perk up at the news.
Now, Ryan Murphy and team bring this tragic onto the small screen via the second season of the TV series American Crime Story. The said show had initially done a ten episode first season showcasing the OJ Simpson trial. Next year, it sets its sights on another high-profile case involving celebrities.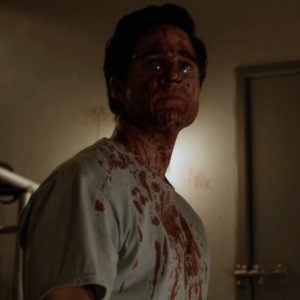 I'm not really familiar with the work of Édgar Ramírez, who portrays Gianni, but I am obviously a fan of Darren Criss, who portrays Cunanan, because of Glee. This is also pretty on-point casting because not only is Darren half-Filipino, but he does have a certain resemblance to Cunanan. He's also a solid actor.
Ryan Murphy has always been hit and miss for me. He tends to start strong but then fizzles out – see Glee's first three seasons versus the remainder, as though he was running out of ideas and just jumping the shark all over the place like he was an attraction in Sea World.
His American Horror Story seems to be faring much better (though I find that some seasons lack depth or substance), and this is probably because that one is anthology wherein one season is a self-contained story that doesn't need to drag on until Murphy runs out of ideas. Hopefully, this strength also translates to American Crime Story.
Regardless, aside from Darren, we do have Penelope Cruz and Ricky Martin in the cast, so this definitely looks promising. We'll see in January.
:American Crime Story, Darren Criss, Penelope Cruz, Ricky Martin, Versace