by allancarreon on Sep.09, 2017, under Literature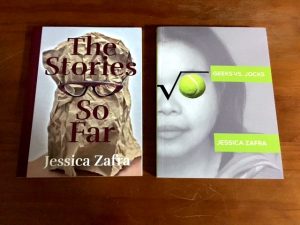 So Jessica Zafra's The Stories So Far has been nominated for a National Book Award. Having gotten this fresh off print a few years back when it was published under The Library of Babel (of which I am the, ahem, Minister of Propaganda), I can guarantee it's deserving of the nomination. Here's hoping it wins!
If you haven't read it, well, what are you waiting for? She still has signed hard copies available! Don't miss it and the essay collection Geeks Vs. Jocks: each only at a great price of Php199.00 only. Email her at saffron.safin@gmail.com to order these awesome volumes from the legendary dominatrix behind the Twisted series.

:Jessica Zafra, National Book Award
Welcome to my mind...

... enjoy your stay!

Search