by allancarreon on Aug.28, 2017, under My Life, Snark, Society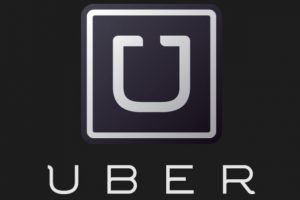 The consumer in me will be happy if Uber goes back online this coming week given that the insidious LTFRB has already given the recommended fine for lifting the one-month suspension.
You know, just a mere and very sane 190 Million Fucking Pesos.
But the responsible citizen in me thinks they should give Shriveled Man and his sidekick Nostril Girl the middle finger and just serve the remainder of the suspension period. There's only about two weeks left anyway, and if that's what it costs to defy institutionalized extortion, I can – as a consumer – live with it.
While Uber had its misses, and a fine is… well, fine, the amount should be reasonable. The actual amount being asked right now is exorbitant and, so far, the justification is extremely shady. The fact that they released such a decision practically after hours on a Friday just before a three-day weekend is also a reflection of some kind of power play. It is all blatant corruption on display. I don't see how anyone sensible in government could actually let this pass, but then I remember that this is the Philippines.
The behavior of the LTFRB has been abhorrent in this entire debacle. Uber may have its fault, but the LTFRB's faults are a hundredfold worse. From its blatant bias against TNVs (hello, erring taxis and jeeps and buses are still all over the metro) to its suspicious sudden approving of "new" local TNV companies that came out of the blue (rumored to be their own secret pet projects) to being tone-deaf to what the commuting public really wants, among others, the LTFRB is the perfect example of an inefficient and corrupt government agency in action. They're not even trying to hide it.
And that's what makes the people running the LTFRB all the more deplorable: such wanton impunity, flaunting their authority in a power play, has no place in government.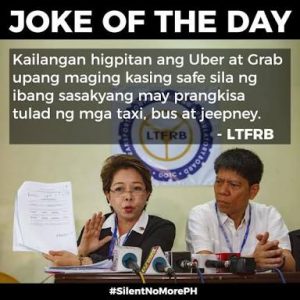 :LTFRB, politics, Uber