by allancarreon on Aug.13, 2017, under My Life, Travel & Culture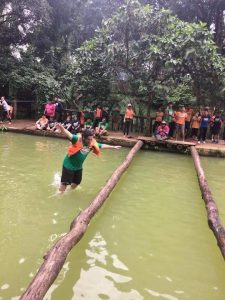 Last Monday, our vertical within my current company held a whole day team building event in Phillip's Sanctuary in Antipolo. I've heard of this place before, and in fact I was considering it as a venue for my own team's activity earlier this year (it didn't pan out at the time), so it was a treat to actually get to experience it nonetheless.
And so it was, right at the crack of daylight, that over a hundred of us all made our way to Antipolo that Monday morning. I was lucky as it took me less than an hour; I lived in Taytay, right at the foot of the mountain, and I hitched a ride with Emily, one of my managers who brought her own car. For most of the rest who converged at our office in BGC and took the chartered bus, it was about two hours.
Phillip's Sanctuary is located in Pestaño Farm Trail, deep in the heart of Antipolo and already close to San Mateo and Rodriguez. It is a man-made ecofarm, with the forest lush with hundreds of different species of trees and plants as well as manmade lakes and ponds (complete with aquaculture). Although we were there on a day trip, overnight accommodations are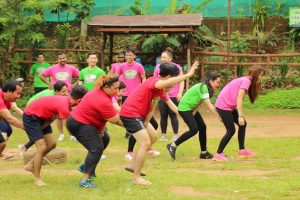 available for those who wish to stay longer. They offer team building packages, complete with facilitators and a lot of fun and challenging activities along with food and drinks. Safety is also a key policy of the sanctuary, so we knew we were in good hands.
We apparently got the full bundle, meaning we were subjected to a whole day of strenuous and exhausting Hunger Games. Kidding. But yes, it was tiring and physically challenging, but it was absolutely fun. We got to know a lot of the folks from other towers and departments within our vertical, and there was a lot of camaraderie, laughter, and yes, actual team building.
We were divided into a baker's dozen of teams, and I captained the Green Gladiators (we had to name ourselves, you see, and we also won the initial semi-impromptu cheering competition). The teams were then clustered under different facilitators. We were clustered with 7/11 Blue Team and the Orange Gamechangers under facilitator Kyo, who IMO was the best of the facilitators of Phillip's Sanctuary. He was a great coach and was also very motivated and energetic.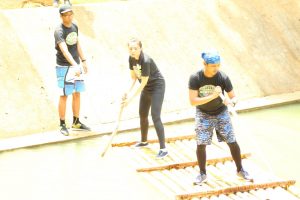 There were a lot of activities, starting with easy tasks like the Unity Walk and the Acid Bridge. It became increasingly difficult with the Rope Challenges and Rafting, along with bonus rounds such as the Log Balance and must-not-be-missed Ninja Complex complete with the Floating Barrel (I had to pass on that one). Many thanks to my teammates for helping me and my… voluptuous frame get up the Ten Foot Wall Challenge.
It all culminated in the 7-station Rope Obstacle Course held above a 22-foot deep manmade lake. We did have harnesses on, so it was perfectly safe. The last station was a short zip-line which was great, if wet (for me anyway).
We ended the day with the awarding ceremonies. The winners were determined not by competing with each other directly but more of the over-all time to complete each challenge along with some bonus
time-advantage tasks – the over-all shortest times were the ones who placed.
And I'm happy to say that, despite the exhausting challenges and minor mishaps, my team – the Green Gladiators – won second runner-up! The Alpha Reds won first runner-up, and our clustermates from the Orange Gamechangers were over-all champions.
(It's also thus to the partial credit of Kyo, our facilitator, that two of his three teams placed. He needs a raise for being such a great and helpful guide!)
Phillip's Sanctuary is a great place for team buildings. It can also be a nice quick naturesque mini-vacay away from the city without traveling too far.
Definitely worth a try.
Now, excuse me as I try to get fit again so I can do a decathlong next time.
The website of Phillip's Sanctuary can be found here.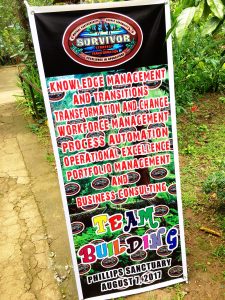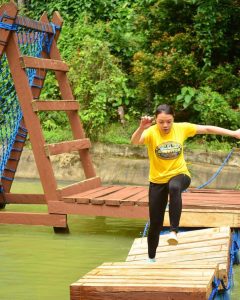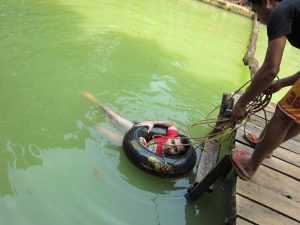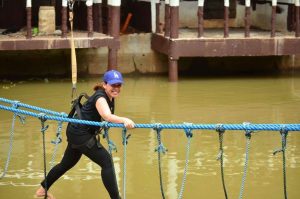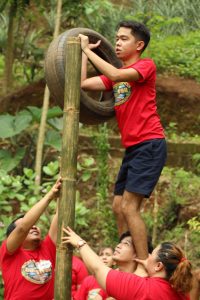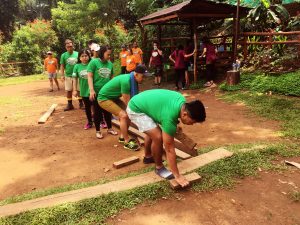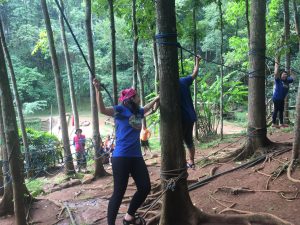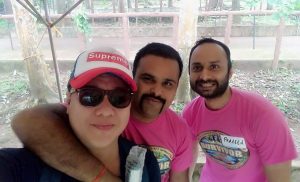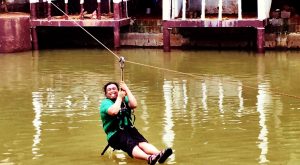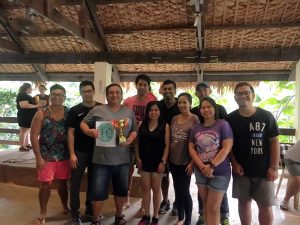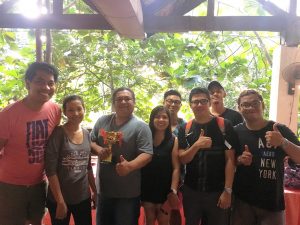 :Phillip's Sanctuary, team building, work