by allancarreon on Aug.08, 2017, under Society, Travel & Culture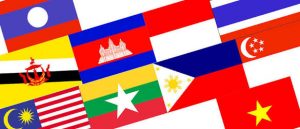 Fifty years ago today, five nations in Southeast Asia united to promote growth of the economy, social progress, and regional stability. Now, the Association of Southeast Asian Nations (ASEAN) is a ten-member rising power that's known for progress, diplomacy, amd goodwill.
We as Filipinos should never forget who our true allies are. These are the nations we need to stand with as our sovereignty gets threatened.
We are ASEAN, and we are the true tigers of Asia.