by allancarreon on May.28, 2017, under Music & Theater, Queer

"I am not a traditional gay icon. There's been no tragedy in my life, only tragic outfits."
– Kylie Minogue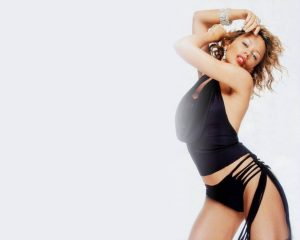 Taking a quick break from Wonder Week, I just had to give space here to celebrate the birthday of the one and only Kylie Minogue, princess of pop!
The fact is, only Kylie can truly claim to be the heir to Madonna's throne. Her long and ubiquitous career spanning almost over three decades shows just how versatile and amazing the woman is. She has faced personal difficulties, survived breast cancer, experimented in her music (I cannot be the only one who loved Did It Again from her Impossible Princess phase), campaigned against child abuse, been a gay icon and LGBT supporter, and been an inspiration to women everywhere.
And as she turns 49 this year, one cannot help but wonder how – after all she has accomplished and has continued to do – she could still look so gorgeous.
Sorry to the pretenders out there, but…
… there can only be one Kylie.
She has earned her place as a living legend.
And you know what, being quite a wonder of a woman herself, it's only appropriate that she's also here on my blog during Wonder Week.
Happy birthday, Kylie!

:Kylie Minogue, pop