by allancarreon on May.21, 2017, under My Life, Travel & Culture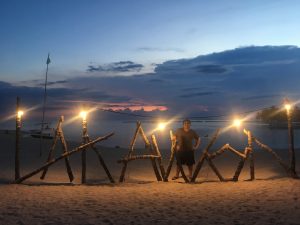 Lakawon Island in Cadiz City, Negros Occidental is just around 1.5 hours from Bacolod by land (plus a 10-15 minute boat ride). The private island is starting to gain attention because the place is beautful and is fairly accesible. The beach, while not Boracay or Palawan, has some good sand and the waters are fairly clear and lovely.
They offer day tours, which I feel are reasonably priced, as well as accommodations for those who wish to stay overnight or more. I thought the accommodations for overnighters (which we were) are of pretty good quality but perhaps not up to par against the price. I was told that you could also set up tents and stay by the beach instead, which would've been a nice option.
The resort also boasts of Taw Hai Floating Bar, purportedly the largest floating bar in Asia. It's just a 2 minute boat ride off the beach and is perfect for an afternoon of relaxation and cocktails. You can take a dip in the sea while on the bar, or you can lounge around in any of the many bean bags and cushions scattered around. It's definitely the best part of the entire experience. I made friends with the cute bartender because of course.
The resort, nonetheless, could still improve, being relatively new and still being developed.
While I understand charging a lot of "extras" for day trippers, I feel that the resort entrance fee (inclusive of very short boat transfers) and the entrance fee to Taw Hai should be waived for those checking-in since they're stay-in guests who do pay more. There's also corkage even for just chips and water that you bring in.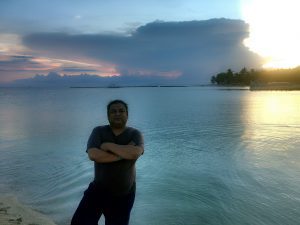 Some construction was ongoing when we were there last Friday going into yesterday; I felt this was something they could do off-peak, although they did stop after 5pm. The place is also called "Lakawon Island Resorts and Spa," but no spa is to be seen; apparently they're still setting it up and hiring massage therapists. That said, I think once all the new buildings are done, it could be a truly spectacular destination and could attract more tourists to Negros.
Now let's talk about that restaurant, the only place you could get food from on the isolated island. I use the term "restaurant" loosely, to be honest.
The canteen-style restaurant offers only lunch/dinner food servings good for 2-3 people; what if you were a solo traveller? Then for breakfast, they offer only plated meals with no alternatives (even if you want an extra serving of, say, delicious danggit). That being said, the taste of the food is pretty good.
The restaurant could also be better in terms of service. Aside from the staff and service being slow, the declared hours of operations are 6am-10pm, and though we went at 6:15am for breakfast, they started taking orders only around 6:45am. And even then, it took them ages to assemble a simple danggitsilog meal.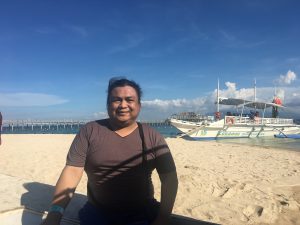 The eatery also charges for pretty much everything – from hot water to staying in the airconditioned section (an additional 15% of your bill because WTF). Also, the aesthetics of the restaurant could most definitely benefit from better design, particularly the area where you order food. It looks more like a bad hospital canteen. Seriously.
And while I'm not vegetarian, I do feel the need to state that it's not vegetarian-friendly. They also need to have better cuisine variety if they want to attract more foreign tourists. (At least Tai Haw had different choices, but they close by 7:30pm on weekends.)
The restaurant most definitely needs a major haul if they want the place to truly go to the next level and possibly be world-class, which it has the potential to be.
Regardless, the sub-par restaurant notwithstanding, Lakawon is definitely lovely, and it's still worth a visit. I'll probably return in the future to see if they've set up the spa and experience any new things they offer.
And at the very least, that floating bar (and the bartender) is worth it.
My verdict: 7.5 out of 10 stars over-all. 9 stars for the Floating Bar.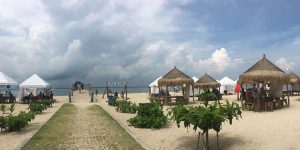 :Lakawon Island, Negros, Negros Occidental, Tai Haw Floating Bar